WELCOME TO THE BLOGISSPHERE
The Meek and the Poor, shall inherit the earth, not the

Self Aggrandizing Rich

!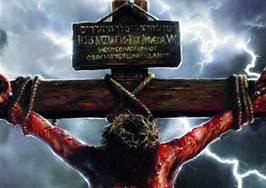 It is 2:30 a.m., I couldn't sleep. My mind was busy, with what I am about to put down as today's story. I love it when the Holy Ghost, gives me something good to say, other then my own stupid mortal, prideful, useless thoughts, that have no meaning.
 Let me first, preface this by saying in no way am I trying to glorify my worthless self, by this story. It is only meant to Glorify the Lord. I might even loose my treasure stored

( Matthew 6:20)

up in heaven. But I feel lead to preach as such.
Let me also say that have I told very little about what I am putting down tonight. Maybe a small tid bit here or there to my family, and friends but very little. I don't let my left hand no( Matthew 6:2-4) what my right hand is doing. I don't want to be braggadocios, nor take away Gods, glory.Boy I am in severe pain as we speak, my Carpal Tunnel, is acting up, hand is num, I digress.
You have seen other things I have talked about in the Discernment page. This part of my walk with the Lord I love the most, it is by far the most rewarding, and joyful thing I can do in this crummy earth. Which is part of my legacy, that only will be seen up in heaven. Except for the few short stories I will reveal tonight.
 Discernment, is a real gift, and you also have to be willing and open, to the Lords will to have it.
I have always had a real compassion  towards the down trodden, the meek and the poor. The homeless, ( Psalm 112:9)the lost. God has really instilled it into my soul, as I have learned to walk with him. It has taught me a lot about my self, and the lust and greed of this Devil worshiping world that we all live in.
It is a real conundrum, about our needs and wants. I didn't really understand before the difference, until the Lord showed me. As I have explained about the rich and famous in other stories.
Over the years, the wife's and mine first home was $99,000. and 1200 s/f. Our second home was $ 230,000, 1776 s/f. I am telling you this because between the both, over 20 years, we had invested, and lost an estimate of probably $ 100,000 we invested into the (2) homes.
Some of this investment, was into new roofs, kitchen remodels, carpets, driveways, you get the point. Now I have to ask is this want and / or needs. I could have milked the roof, for a few more years. We could have lived with old stinky, pea stained carpets, bad driveways, rotten kitchens,  gross bathrooms, get it? Both houses were trashed, and very old, fixer uppers.
I have to look back, what I could have done to help the poor, with the same money. Only the Lord knows my heart. One thing for sure I have never been able to give out of what, you all  call excess. I know, but we were trying to build a business, which what you are to do to succeed. It wasn't so we could buy 3, or4 houses, we only needed (1) it was just our love, for the business, and trying, hopefully one day to retire, right or wrong, it is what is was. We don't unfortunately have no 401k. We lost $ 250,000 that we re-invested, our cash into our business, due to our booming economy that our gracious, and so honest of a President, and this wonderful congress, and all of it's great taxation laws, which have all but destroyed this country, soon to be. No money saved, no cash tucked away. No (10) homes, (2 )jets, (30) cars, been to every county in the world. How can you spend,$ 5000.00  for shoes, purse, jacket, t-shirts.When we, as well as most Americans have just worked hard, and was trying to keep a roof over our heads, so we would have a place to live , as we got old together.
We  payed for cash with most all of the things we remodeled, saved as we went along, few small things on credit cards. The (2) hot rods we had, we made monthly payments on them, because it cost to much to pay cash. We has a older boat, and took vacation once in a while. We haven't taken one in 14 years. That is diffidently a want, probably a need to keep sanity.
The reason I am opening up is because, we need to think, what we are doing with all of the excess crap that we don't need. How many homes do we need in today's society, keep up with the Jones right?
Don't get me wrong , I miss the old Hot Rods,  our home, but I diffidently did not need them, they were a want. As much as I hate this world, the wife and I still desire to have a home again someday, but I think it might be to late. God's judgement is at hand, and woe unto you who have robbed from the Lord, and kept for yourselves. I feel sorry for you at the judgement seat.
OK,  the moral of tonight story, is about giving out of love, and not out of guilt, and excess.
As I have stated above, I love to help,  the wife is learning, she , like I had to learn to love others, and to have compassion, what say you? I am going to reveal some of the things that the Lord asked me too! I love it especially to pray, first of all and help financially when we are able. Here's a few stories.
As I have learned to listen, and walk with the Lord, I am able to discern, his voice, very difficult at times, especially when the Devil is out to destroy your relationship with  the Lord.
Story # 1
OK, one day I was going to eat lunch. I had no cash, so I had stopped by the bank to get out 20 bucks. I stood in line to write a check As I was waiting in line, I heard a small voice in my heart say you need $ 50.00 bucks. I ignored it at first, so I got my $ 20.00, bucks and started to leave, I heard it again, get fifty bucks. I paused for a minute, and stood back in line, and got another $ 50.00 bucks.
So I went out to get in my truck,  a little bewildered and was setting for a few minutes, thinking about where to go for lunch. It was summer, I had my window rolled down, when a gentlemen in a wheel chair rolled up to my window, come to find out a Vietnam vet who lost his legs in the war.
He started to explain, his wife had cancer, they were living in a really run down, weekly motel, trying to survive, he wasn't able to work, so he was left to ask for help, I am sure it waned on his heart as man. After we had talked for awhile, I intently listened, and prayed for him, we were both in tears. Love that part, the most. After we had prayed, or vise a versa, he said that he was going to be kicked out of his room, he needed $ 50.00 bucks, wow it blew my mind.
I always tried to help him, every time I ran into him when I saw him praise God.
Story # 2
I believe I was eating lunch, downtown. When as usual, the Lord puts people in my path that has needs, praise God. I think I was eating in my truck, when a homeless( Mark 4:18) gentlemen came to my window asking for help. Like normal I listened intently, he told me sad story.
The one thing I want to say, that most of the people that are homeless, are not there because of they want to be, many have had terrible circumstances, that have allowed them to be homeless, if it wasn't by the grace of God the wife and I would be too!We can get 4-6 mths behind on our rent, the Lord put us with a most gracious, landlord, who believes in us, that we are trying our, best. What a miracle, who does that today!
Anyway, he said that I believe he was a back slid den Brother in Christ, who had fallen back into the world, started doing drugs, drinking, and lost his family, everything, being homeless for 5 years. Jesus says, none of his children ever, begged for food, I digress. Anyway, I kept close contact, with him. I helped him a much as I was able to, we became close over a short while. After I had prayed for him a few times, he really bounced back, amen. He had gotten hold of his Mom and Dad, I think he lived in Idaho, or someplace like that.
Long story short, he was leaving a town, the next day, he wanted to see me. I met him down town, one evening. When I pulled up, he was standing talking to crowd of maybe 5-6, 7 people. When I called him over, oh boy. Tears are rolling down my face as I type this part. He was telling all of them about, are many prayer sessions, they all came to my truck, I had to get out, they all wanted prayers, what a night, I still praise God for that very night. I spent hours praying, that God would save their, soles and to help them in their times of troubles.
The next day, he called me when his Mom and Dad came all the way to pick him up, to say thank you, for all of your help. I said don't thank me I am nothing without Christ, just thank him, he said OK. I said I love you brother, take care. He went home. Praise God.
Story # 3
I remember one day again I was going to lunch, at my favorite Cheese steak joint. When I pulled up, there was homeless person, sitting at one of the restaurant's, outside table. When I heard the Lord say , she is hungry I want you to buy her lunch. When I got out of the truck I asked her if she was hungry, she said yes. I said what are you hungry for, she told me, so I went to get our meals.
I was going to just take her her food, and I was going to sit back inside, the Lord said to me I want you too sit and eat with her, I said Lord she smells so bad, I don't know if I can eat my lunch. He said you would be OK. So here I go in my big head thinking I was going to come and save the day again, right?
As I sat enjoying my time with this wonderful woman, she started to tell me her sad story, but what amazed me the most, was her love for Jesus, she was praising him the whole time, she had nothing, yet she boasted the name of the Lord. I felt like a worm, I  am always  complaining to God, about all of our problems, and I still have a warm bed, and a hot meal everyday. The Lord asked me to give her $ 100.00 bucks, I did with joy.
It was a very hard lesson, about life in general. I really learned a lot from her. Great lunch, one of my best.I thought I was going to teach her, boy was I wrong, praise God. I was taught a lesson in humility I will never forget.
Story # 4
Probably the same story, eating lunch, I know. It was winter time, and where we live it gets down to 10, 20 degrees without any problem, the winter is tough on the homeless, needless to say. As I was driving by, I saw this gentlemen standing holding I sign, saying hungry, or something like that.
So the Lord told me to pull over and pray for him. After we had prayed for  awhile, and I helped him financially, I got back in my truck. Laughing right now.  I heard the Lord say, give him one of your jackets. Being a construction worker, you have seen the car-harts, heavy winter jackets. I had my favorite brown one, and a purple one.
So I called him over to the truck, and said here, is a jacket you look cold. The Lord asked me to help you. I started to crab the purple one to give to him, and the Lord said give him your Brown one, boy that was tough. So I did, I love the Lord so much, the love that he has beyond understanding.
Story# 5
I was at Lowe's this time. I was leaving, I think this guy was an Angel I will find the scripture to( Hebrews 13:2) back this up.Just his over whelming presence, and the way he spoke, was different then, what we normally hear. Cant explain, but that's how I felt. Anyway, the Lord says to be careful who you entertain, It might be one, to test you and you heart, and motives.
Anyway this guy looked like a biker, very tough, leather jacket with skulls all over it, tattoos. After we talked and prayed for awhile, he told me his story, he was living under one of our freeway bridges with a few other people. He would go take the money he received and buy food for everyone else too.
He was quite humble, and I think he was an angel. I gave him  my business card, so he called me when he was in need. I tried to help, him and the others who were homeless, as often as possible. Praise God, I miss those days when I was financially able to help. We kept in touch for a while, then he just went away.
Story # 6
This one is short. It's not the amount, it's how you give, with Love, or out of malice, and excess. I was going to eat at a local hamburger joint, and had my last $5.00 bucks, and I mean the last, I couldn't scratch up a fart, at that time.
I saw a homeless person he came up to my truck as I was passing by, he said he was ( Matthew 5:42)hungry. I thought about saying no, I know. But I was craving a burger, been along time, when the Lord put it on my heart. I thought to myself, your fridge is full ( Matthew 6:25)of food, I can eat anytime, he was hungry. So with Love I gave him my last(Psalm37:16) $ 5.00 bucks, get it last ( Mark  12: 41-44)2 mites. It's how you give.
I will put more if it comes upon my heart, and will add scripture later, I am tired it is almost 5:00 a.m, good night, praise be to God.
OK I am back the next, morning. Let's see where to go.
Like I have said, I have been very quite, over the years. I don't care to get accolades, a pat on the back, an award, boast to the world, so the filthy rotten stinking man, will say oh my. I just desired ( Matthew 25:21)to help. Not unlike you who, say Look what he has done with his millions and( Matthew 15:8) billions, all the while you all live like, kings while people are starving all over ( Matthew 20:16)the world, woe unto you.
The Lord sees it all, and knows each and everyone of your( Matthew 23:27) hearts and motives. You can't hide from him. Do you have what you need, or living like, the Devil would have you do? Remember the rich man cannot enter( Luke 16:17-24) into heaven, you already got your reward here on the Devils world, get it?
How do you stand to look into the mirror, when you go to bed at night,as you lay( Luke 21:46-47) in your  10,000-60,000 s/f mansions, driving you million dollar cars, and see the homeless digging out of a trash can, just to survive? This( Matthew 13:15) is why!
You are just like Robin-hood, except the opposite, you all force, and rob, from the Poor, and Middle class, to enrich you selves, with you communistic, self aggrandizing, laws, from the Devil, woe unto to each and everyone of you, to have partaken in this, bankrupting of the Lords children, you are going to rightfully burn in HELL, and where you will be like the man who asked  to have a drop of water on your tongue, were none will be found, and you all will suffer, for an eternity, and you know what is to come. That's why you are all trying to find eternal life, good luck with that!
If this pissed you off, praise God. Then you are the ones this story is about. I hope it pricked your soul, you need to repent, from all of you selfish, self aggrandizing, boastful, gross and vile ways. Come back unto the Lord, ask for Mercy, and pray he forgives you. Come to him as a sinner, and repent, Amen.
 The Meek and the Poor, shall inherit the earth, not the

Self Aggrandizing Rich

!