WELCOME TO THE BLOGISSPHERE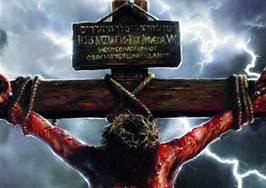 Voted, Voting for President Trump (Mark 7-18:23)? Are the Fema Camps for you?
This is a very serious question you have to ask yourself. ( Mark 4-4:32) Why you ask? For (2) years I, as well as every other Working type of man and woman, with his, and/or her hands. Has been enamored with this ( Matthew 15-8:9) President, he speaks,( Matthew 15:11) what he speaks. WOW, finally a business man( Mark 7-6:9)  self made, who is going to clean house, wipe out, the lying Media, drain the swamp, ( Matthew 20:13) of all of the crooks, thief's, wicked, unjust, anti-christ's, pagans, that pay $500.00, for a hammer, pay for prostitutes with our tax dollars, lose a Trillion dollars, in the military budget, ,buy homes, cars, take vacations, you get the drift. Finally someone who will run the country, like a business, manage the tax payers money , like we have to take care of every penny we get. I have seen most of my friends and acquaintances, that I have had, and known over the years, lose most of what they have worked for, over the years breaking their backs, nut grinding years of work.
While all of this time. I have seen the very( Matthew 12-32:37) wicked that claim to love God, not Christ. They love the little, "G" god, the fallen one,the devil. All I can say, for 100% truth is, the devil, is as cunning, as all the wicked that walk this earth, combined, a million times over. He is the author of confusion. Get it? Calls good evil, evil good, lies truth, truth lies. As well as all of the Media, at least most, if not all of people that run this government, sound familiar. To back up, I did not vote for Trump, have not voted for over 20 something years, I hate the system, and the people who run it. I know, love your neighbor, but I don't love the beast system, our government. I use too! I use to love my country, still love the Constitution, Bill of Rights, but I am passing through, on my way to be with the Lord, working my way, trying to enter into the ( Matthew 7- 13:14) narrow road, I pray. Not the wide road to destruction, as whom I fear many of my Brothers, and Sisters in Christ, are walking down, and may have already done so!
I am guilty also, by hoping, as well as millions of people, he would be the one, to save this rotten, back sliding, filthy, country, we call home. But, I am really studying, and trying to stay on course, to preach, and teach the word of God, as I understand, we all make mistakes. I am still not 100% sure about this President, either way. But as Christ says, (Jeremiah 17:5), and (Jeremiah 17:7), those who trust in man ( ANY MAN), are cursed, those who trust in Christ, are blessed. Nor follow, sound familiar. Get it? Do not trust this President or anyone else, man nor woman, follow Jesus, man will take you down the wide road, to destruction, that's for damn sure. I know it is hard, because we have all lost everything, all that we have worked for, went bankrupt, lost loved ones, our toys, our health, homes, alike. Christ has restored most of what we lost, praise God. This is why, I believe so many Brothers, and Sisters in Christ alike, as well as all other bankrupt, down trodden, non-believers. Just fellow human beings, of all races, colors, and religions, have glommed onto this President, ( We wanted are money and jobs back) because we have lost so much, due to the corruptions, of the Government, and the elite who run it. Get it? ( NEW WORLD ORDER)
I know, I have also prayed for, and hoped that the

president

, would be protected, in this blog, but also at the same time, to bring all of the

wicked

to light. Was I right? Would he be the one to clean house, especially after that wonderful, past

Muslim

, yeah right. I hated that

( Matthew 5:44)

wicked,

and

vile human being

, I know.
I am trying to love, as Christ, commands me to. I am a work in progress. Especially, I, we all come from the same corrupt, vile filthy cloth, until Jesus saves our rotten soles, from destruction.
I have to remind myself constantly, all of the time to be humble, and loving as Christ is. And to beat the Hell, out of my ugly, vile pride self. That wants to continue to lift it's vile head up.
One thing for sure Obama, did not hide his feelings, for White Male, Evangelicals Christians, he spoke straight up on that subject, he hates us too. I do pray, that this president, as well as Obama, would repent, of their wicked ways, and really turn their lives, and souls over to Jesus to do what's right in his eyes, not our lustful, devil worshiping ways, to destruction, Get it. Earthquakes, floods, famines, wars, pestilent, now, and on it's way, wake up world, and America. For Judgment is at hand, and Trump is part of it, good or bad. Time will tell, I think bad as of late. Don't want to see that. I really had hoped, he was like Johan, he came to save this country, it would repent, and he would restore, what we have all lost.
Remember God, said that he would use a Donkey, to preach, if we wouldn't, so why not a Brash, bold, loud, obnoxious, billionaire, just a thought.
Everyone's astonished, that us Christians, can forgive such a storied, person as the President. Oh you mean, the guy who is, is just like what we use to be, Christ, forgave us. That's why, we believe in forgiveness, not like unto the world, who can't understand it. When Jesus forgives you. You will understand, right!
As of late, I have tried to not watch as much, media, ( POLITICS) as I was, drives me, nuts, makes me crazy, as you can be a wittiness to my ugly side, the fleshly part. When I write in the blog, I hate myself, when the old self, ugly head rears up.
OK, let's get down to the brass tax. The reason, why I am back on, is. Lately I have been listening to, a lot of different, Brothers, and Sisters, Pastors, and just worldly people all trying to discern the times that we are surely living in today, the End Times, right. Get it?
There is a lot of videos, as to who is the Anti-Christ, was it Reagan, Bush, Clinton, for sure Obama, now it's Trumps turn, right. All of the past Presidents, have all fit to some degree, what the Bible talks, about, could possibly be the Anti-Christ. I thought for sure, and still maybe Obama, due to his unbridled, hatred toward Jesus, and the word of God, sounds logical right?
There was the followers, of Obama, right, stay with me. Christians, tea parties, couldn't stand him. Now we have the followers of Trump, right, millions of Believers. The Christians, most love him, have hope he will return what has been stolen, from them. Due to the fact, that most, if not all, of Christ followers, lost most to, if not all of their hope, and belongings, and wealth.
I was watching a video the other night, about Brothers, and Sisters, whom wrote letters, their church, to claim that Trump, was the anti-christ, here we go again. I have been on both sides of this issue, have been looking, and studying the Bible trying to figure who it might be! You have to, to study, and try to discern the times, as Christ spoke of. Many will come in my name, saying go here , go there, follow me into the desert, right. Today are most Christ, followers, following Jesus, and/or a man. A man, in particular. It also dawned on me, when I heard a believer, in his letter, say that the great falling away has begun. I passed over it until later, it struck like a rock on the head. I have been asking the Lord, what that phrase meant. Falling away. But as you can clearly see,  Trump, has millions of people way, to much enamored with him, I don't understand. You ask, could he be, a and/or the Anti-Christ. It  scares, to see so many followers of Jesus, ready to abandon Christ, and  jump ship, and swim back into the world, whom Christ clearly states that if you love the world, or man, you are an enemy oh his, better Get it. We someday, will know who he is, he will be revealed in the future, soon to come.
Your Salvation, depends on it. You know the (5) virgins, were to busy in the world, trying to fit into, the vile system, that wants to kill you, and hang you on a cross, hum sounds familiar. Cut your head, off. With guillotine and put your bodies stacked 5-6 high, into plastic coffins, that Fema has got stacked from one end of the country, to the other. Ok. Now, let's put 2 and 2 together. Let's remember, again, what you, and I, are struggling against, what you cannot see, principalities, that are in the air, things, that are seen, (Man), and unseen things, anti-christ's, demons, unclean spirits, alike. If Man is possessed and driven, buy the Devils, and all of his Demons, do you, I have discernment, hopefully. Would you know, whom the one you follow, is sent from Jesus , and or the enemy, to deceive you, right.
A couple of things, it makes perfect since that, what just happened, last year, that (IF), the chosen ones, are following, a  sinful man or someone else, whom does not love Christ, then wouldn't that be a great falling away. Remember he comes, as a roaring lion, to devour whom he chooses, we perish do to lack of knowledge. Do you gain, worldly knowledge, and/or Holy knowledge, of the King of Kings, Lord of Lords.
I also had a revelation, as all this started to unfold. I always asked the Lord, what, ( Matthew 10:35) when will brother, turn against brother, father, against son, mother against daughter, right. Then it hit my feeble brain. Just look back, a year a so ago. When Trump got elected, all Hell broke loose, literally. All of the videos, and television, where a Brother, had turned on his brother, a mother against, her son, a father against his son, family against family member, you can see the truth right in front of you. Life long friends split, lovers got divorced. I thought that Obama, had really done this, he started it, but I believe as of today, that Trump will finish it, hope I am wrong. This is the only time, that this moment in time, so far, fits, this narrative, never before. Remember he re-instated the Patriot Act, and the National Defense Authorization Act, which both take away our rights, as citizens of the U.S., period.
I wish I were wrong, about this. But I don't believe I am, anymore. The reason I fell for his line, he sounds so much like all of my past, friends, buddies, shooting the breeze, don't give two shits, about anything, just livin, livin. Sorry, old movie I, liked. Still due, not good. The old days. But, and I mean but. That was my old ways, God expects, so much more for me me. I love what this president, is doing, for the working man, and the country. But don't like what he stands for, he is way to much like my old, ways, of rude and crude, and lived socially unacceptable, and loved it. That's what kept me , apprehensive, all the time, never could fully engage with him, I guess the Holy Ghost, was locked into to 4-wheel drive, I started to run all over the place searching, asking, but kept that straight and narrow path, that leads me to Jesus, Amen.
Also, one thing I believe I got revelation too, is. How do you keep track, of gun toting, bible thumping believers, and alike people, whom love this country and God, Jesus. Well let's see, oh how about, registering to vote, all of the liberal media, has all of your stats, to whom they now have a list of every person, where you live and work, what county you live in, what car you dive, where you hang out on vile social media, whom voted for Trump. If not most Christians, not I. I took, my name off of the voters role, a decade ago, but I am sure they still know, where I live. But have tried my damn-est for 20 years, to lay low, due to the fact that I knew this day would rise, that we are at right now in time.
Look, one thing is for sure, all whom dwell in the swamp, if not most, are of the devil, and have sold their soles to him. I believe, if Trump, gets back in, he will build the wall, for whom is it really for, you ask? Keep us in, or them out. Whom is whom. Not sure, time will tell. Look dummies, they are all on the same side, if Trump, does not repent, and ask Jesus to forgive him, to get Salvation and give his live to Jesus, he will do the devils bidding, and search and destroy all whom come against him, and his power, that includes hunting us down, were civil war will ensue. It just might have too, because we will not lay down, nor ever give up. Christ, says we can stand up against 10,000 men against one. I believe that as long, as God is with you, Amen.
Another thing, unfortunately, a lot of the men and women of God, that I ,listen too, and Love. Think Trump is the greatest thing since apple pie, brothers against brothers, mothers, against, daughters, just a thought. I hope they are right, I am not sure, still praying about it. My spirit as of today, says something is gravely wrong. But not 100% sure, don't want to be right. I want him to succeed. To save our wicked , just nation that use to be.
I pray, that I am wrong about Trump, I want to see my fellow citizens, get back what they lost. But the questions, is do we deserve it. You can read what I put , on the blog before, we are a wicked, vile, and Godless, nation, that we have allowed to take place because we did not want to give up our lives we living, because we had it all. A home, with (2) kids, a white picket fence, 2 cars, boats and money in the bank, Jesus who?
The bible clearly states, we reap what we sow. We have been reaping, ( Matthew 23:27) in abortions, drugs, porn, murderer, crimes, hatred, bigotry, racism, and what ever sin you can think of, there are too many to list. (Our sewers run blood red, with the sacrificed children of God Woe unto us a nation)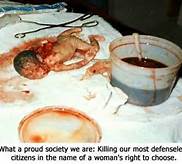 I can't fathom how much blood, has been washed, from the tables, to the sinks, into the vile sewers.Buckets of blood, GET IT?

But I'll bet it would fill the  Valley of Armageddon, you say, we are so screwed, and well deserved.
We have lost our way! ( Mark7:7-9)We don't teach the Lords way no more.(Acts 26:18 )  Because, we worship porn, porn stars, homosexuality, fornication, drugs, hollywierd,lying apostate religions, burning mans, marti graws, prostitutes, abortions-50 million, OR MORE, WHO KNOWS,
devil worshiping government officials, media, universities teachers, public schools teachers, we are a ( Matthew 13:49-50 ) generation of vipers,( Isaiah 55:7 ) sinners, walking dead, devil, demons, spirits, hybrids, test tube creations, fallen angels, anti christs, new agers, idolaters, fornicators,( Jude 1:7 ) feel good, lying, apostate churches, gossiping, back biting, sooth saying,necromancer, card reading, ( Deuteronomy 18:10-11)wizards, shamans, voodoo, witchcraft, witch doctors, sorcerers, palm readers,medium, divination, false prophets, astrology, remote viewing,  numbers reading, and all other ( Galatians 1:8 ) false religions and their teachings
We are such an ungrateful, ( Hosea 4:6)arrogant, blaspheming, back slid-den( Hosea 11:7)nation, it is a miracle that the Lord still allows us to have food on our tables, fresh( Amos 4:7-8) water to drink. And a some what stable economy. He used to give our nation his( Jonah 3:9-10) grace and mercy, no more. At least that's what I feel.
All I can say to anyone to wants to listen, have the ears to hear, and the sight to see. Because we are coming into a time, that the world is yet to see before, as the days of Noah, repent, ( Matthew 22:14), many are called, few are chosen, and repent, my Brothers, and sisters, wake up ,before it's to late. Stay under the shadow of Jesus, ( Matthew10:22) wing, and pray to be call worthy. Or hell, and all of his tormenting angles, await with fervent, anticipation, to devour us, believers whom fell back into the world, wittily, and/or unwittingly fell back into this shit whole, we call the United States, and/or the world, that once was the shinning beacon, of the world no more. The bible says that is was better of us not to be born, then to go back into the world, hell has a special place for, those whom don't belong to Jesus, or whom fall away, and perish into darkness, as such.
By the way Mr. President, I came from the same filthy cloth, just referring you unto what the Bible, says like I do to all, I am commanded to, and I am just listened to what comes out of your mouth daily? Pride, Arrogance, Filth,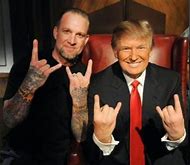 Christ hates them all, not good.I am just following my father, whom thou art in heaven, to were my heart lye's. I pray that, like I, have repented, and don't worship the enemy no more, what you say? I pray for your, and your families soles, to repent, so you and your family won't be cast into total darkest.
Again, I pray you are not. I admire your hard word, and tenacity, and drive, and self made Billionaire. There a few like you, who can, God willing, help this country, and put it back on track, should this be God's will. Have to wait and see. amen, and amen.
Voted, Voting for President Trump

(Mark 7-18:23)

? Are the Fema Camps for you?