WELCOME TO THE BLOGISSPHERE
 Woe to those whom, believe they are going to live forever! I oftened wondered, about why people want to live forever. When you read the Bible, it talks specifically about many of the Lord's chosen ones living in their 600's, 700's, 800's you get the point.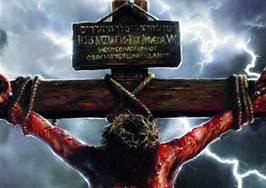 I have been noticing a lot more t.v. programs and shows lately talking about eternal life, and the extension of mankind's life, unto we are gods, oh my! It really fascinates me of the arrogance of mankind to believe we will someday be gods ourselves.
Let me stop, to tell you a quick story. About 10 years ago, I was working on a remodel job. There were let's say, a bunch of new agers, off the beaten path, ( Matthew 24:10-12)self loving, self righteous, mediating, strange people living in this house, it was like a old hippie commune, but very up scale. All truth, no lies. Held it up the the word of God, that's what I saw.
The short story goes, one day I was outside when one of the  tenants of the home came out side. We were just shoo-ten the breeze, talking about the home or what ever.
Somehow like always, I always will bring up Jesus Christ, in my jobs and my life, too no end. Don't care what people think, it is what it is, and whom I am.
Anyway, forward. We started on this conversation, of the new age movement, This very sweet, and very ignorant, woman in her 40′ lets say. Started this  big commiseration, about her sympathy for humans, that we will someday all  be gods, not unlike this program I just saw on the idiot tube, tonight. Sounds familiar.
I always come back with scripture to knock down the bunch of crap that has, eviscerated the human minds of these poor lost souls.
As the conversation got a little heated, I stopped and said to her, if you are a god, she listened very intently and said yea. I proceeded to point over to a tree that was , of maybe 20-30 feet tall. And said if you are a god. Please show me, take that tree and move to over to that place, I pointed to another spot in the yard.
And of coarse here comes always the moronic answer you always get, from these, followers of Satan. Oh, I am not right now, but we are all evolving, and we will be someday. I bet you have all heard that and bunch of Devil worshiping lies, as I have.
Fast forward to tonight's show. It was taking about nano technology, was going to save mankind and all of it's worthless, evil, corrupt, rudeness, baby killers, unseemly,self loathing, murderers, fornicators, ( Romans 1:24-32) prideful, lusting thoughts, oh my. I Cant wait, to see what human race to be envious of. Taking one gene from another, plant, animal, fruit, humans, foods, crops, nano technology, or what ever, cross pollinate, splicing genes, or just to wanting to live forever, oh my!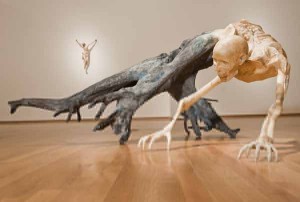 If you take all of the goodness of God out of mankind's d.n.a, what the hell do you think you will have, idiots.
If you take out the Loving, Sacrificial Lamb, Caring, Long suffering, Humble, Salvation, Meekness, Merciful,Selfless,Foot washing, Forgiving, Righteous, Perfect, Holy, Sinless,  Son of God. Jesus Christ, and what, will you have left, We will have exactly what we have already.
But a thousand times worst, with no emotion, no love, lovers of them selves, selfies, doesn't care about his neighbors, family, friends, only about them selves, It almost sounds like today, get it. Coming soon. Woe unto us! Keep drinking the Cool Aid, hum taste so good.
This will be a very terrible time to be in. They, and the Devil their best friend, and partner in crime, hates Gods creation, Adam and Eve. That's why they want to create, Adam and Steve, get it?  Man to man, woman to woman.To manifest, a creation that will be so terrible cursed by God forever, woe unto you who march down the beaten path of eternal life. You will have eternal death that's for sure, but it will be an eternal damnation, for those who are tampering with the Lords, perfect creation, that was corrupted by the Devil. The human race that was to reign with the one and true God forever. Was going to have the tree of live, which has all of the information as to how to live forever. That's why God had to throw  (Genesis 3:22-24) Adam and Eve out of the Garden of Eden, because he didn't want them to have the knowledge of eternal life, get it?
But because of Eves, lusting for knowledge, and tricking her mate, to partake, in the down fall of the human race for ever, until Jesus comes to clean the world, of all peoples like the ones who live, and are trying to live forever, it will never happen, dream on. What you will get, you cant imagine,  nor would you ever want too!
It will be the worse of the worse. It will be an accumulation of the worst, of mankind's, society, add all of the evil peoples of  yesterday & today,

(Psalm 106:37)

who have done unspeakable, things unto our families, friends and neighbors.You will reap what you soe.
I really blows my mind the arrogance of mankind. Which is a spiritual issue caused by a rampant demons,devils, spirits running loose on the earth today, out to destroy, what God put on this earth. Get it? The serpent, the deceiver of all, the best of the best, has never been, no shall there ever be a greater story teller, then the one an only Head Demon him self, the Devil. Applause, whew.

And you all follow his ways. Mankind was never supposed to get the knowledge of such evil ways. We were supposed to live as children, and live together along side of our creator, forever. I would bet most if not all of you geneticists, scientist, and your ilk, alike have IQ's of what probably, 160, 170, 180, maybe a 200 in there, oh my.
You all think that you are so intellectual, the best and brightest minds, right? If you are so intelligent, then tell me how this dumb oh, construction worker happen to stumble onto, the real eternal life. You have spent billions, and billions of dollars.To spend an eternity with the

Devil

.
I spent  nothing, to have an eternity with the Love of God, that I can't really explain to anyone else, other then Born Again, children, my Brothers, and Sisters in Christ. They know what I feel. The love that permeates your soul. That embraces sinners like me.
The love that cast out all of my transgressions, my

gross

and

vile sins

, that I did before I gave my life to Jesus. The

si

n

that felt like a boat anchor that was tied unto my neck like a tie, the size of the Titanic.The love that drives me unto, what I am doing today, and everyday, picking up my Cross. The pure and perfect holy blood sacrifice that washed me clean of all that

gross, vile, unseemly, rotten, devil worshiping sins

that I committed unto the Lord. He set me free, that I no longer have all of those vile feelings, that no matter what I did to him, his love, and mercy covered what I had done, his perfect blood hid me from Gods final judgement, Thank You Jesus, for thou are worthy, of all praise.
Yet I found eternal life, it cost me nothing, other then I had to believe that I was a sinner, boy that was easy. To say the sinners prayers, that I put on the main page, read it again, and believe it is true. I was Chief among them. When you looked in the dictionary, under sinner, there was a picture of me in it.
The ironic thing is all I had to due was to fall and my knees and plant my defiled face at the one and only one, who can truly give me eternal life, and his name and am proud to say it over and over. Is the true Savior, my Father, Jesus Christ, get it, stupid?
That's why Jesus ask us to come back to him a a child, get it? What does a child do, he cries out for help, when he is in trouble. He seeks knowledge from his good father, He wants to hug his Father, He wants to haves cry together, tell stories together, and walk side by side for an eternity, with all of the agape love you can soak up, for an eternal life, can't wait. God I hate this world.
Be truth be told, I think you guys are a bunch of  cowards, you love the Devil so much why is it that you don't want to spend anytime with him. If you live forever, aren't you going to miss him, hum? You should all stand on the highest bridge together and jump into his arms. He will welcome you. I bet you cant wait, woe unto you. You know whats coming at each and everyone one of your last breath, eternal judgement, rightfully so.
That's why you are trying to avoid death, because you are all afraid, and rightfully so. I was too! That's why I repented, and got on my knees and begged (John 14:6) the one and only one who can give me real eternal life, not the fake one from the Devil.
You had better repent from what you are all doing, open your eyes,  and hearts. Take off the dark colored lenses, and see what judgment is at hand, woe unto you. Knock on his door, and believe that thou are a sinner, and he will open it! Repent, Repent, and Repent.
Woe to those whom, believe they are going to live forever! I oftened wondered, about why people want to live forever. When you read the Bible, it talks specifically about many of the Lord's chosen ones living in their 600's, 700's, 800's you get the point.