WELCOME TO THE BLOGISSPHERE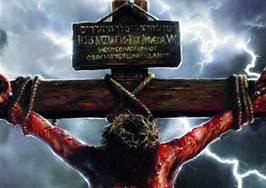 Whether it be a Nuclear War, and/ or a Cataclysmic event, the world is going to burn up! Get It?
You know the saying keep your friends close and your enemies closer. Of course I am referring to the news media,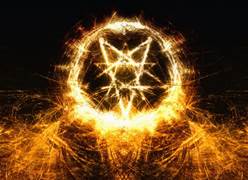 and / or this government, as well as all other Medias, and Governments of this fallen world, ran by wicked( Psalm 59:5) demonically possessed so called humans. I digress, you have heard it before.Wars rumors of wars. War coming?North Korea, China, Russia, Nuclear War on the way? Fake News, what's the truth. Read the Bible.Ask yourself. Is there really any difference, between the crooked media, and/ or the governments, elites of the world, you ask. You tell me, one of the same, both, all serve the devil, and all of his minions, right? As I watch daily news, hard to do. But need to watch the news, local, online blog's, and other  news sources. They are still beating the drum for the One World Government, the Rich, the enlightened one's, yeah right.
I Know I am tired of the same posting about the crooked

Media

, but the

Media

won't stop attacking our Christian faith, they are out to destroy, anyone, who preaches the Gospel, right?
What makes me sick and sad at the same time, is the Demon children of the Media, and /or the wicked, being born into this world at anytime,  especially on Christmas Day. Just what we need more, possessed children of the corn, roaming this earth. I pray for their soles, that the Lord will open their eyes, and they will repent, unlike their wicked parents, who hate Jesus, the Father, and the Holy Ghost, hypocrites.
Bunch of lost souls, that believe they are going to live for eternity in the Devils, kingdom, like some sort of resort. I pray in the name of the most High, King of King, and Lord of Lord's, that Jesus Christ, will remove your scales from your eyes, to really see what is in store for you, when you meet your true maker, and he says flee from me,  you workers of Iniquity. Woe unto you!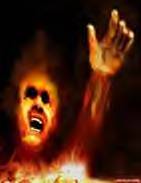 Last night the wife and I, were listening to a well known, brother in Christ, talking about the days of Noah, and what is to come. It always strike me, when I listen as to what is to come. We are all so concerned, well not the wife and I, because we have Jesus on our side. Get It? Protection from all is what is to come, and will be! Anyway, they are all so enthralled, the Media, about the President, and all of is doing's, right? Maybe the President is part of the system, too? Jesus knows the truth, just  thought, don't trust no Man. ( Jeremiah 17:5), ( Jeremiah 17:7). But I am more hopeful, with this President, then any other before. My heart says he is not, part of the beast system. But the entrenched old Government, and the Media and all of it's cohorts. They are  just serving the Devil, more then likely. Or possibly they, the Media, as well as their families are being threatened by, whomever, whatever power, you want to call them, let's just say they are all Anti-christ, get it? Maybe they threaten to  take them, as well as their children to the Pizza place, and cut up their children up, and sacrifice them, for dinner. Well, or they just could go to Washington's secret sacrificial demon possessed, vile, anti christ dungeons, and just have it done, right there, hum, just a thought!
Look, I try to make a joke, somewhat. But this stuff, is real. They believe by, sacrificing, and eating human flesh ( Jeremiah 19:9). It will bring them some type, of immortality, they will live forever, by consuming, and destroying Gods, perfect, plans. Do not give up your D.N.A, to one of these places, there is a lot of nefarious reasons, you cannot understand. They want it for a reason, Get it? Look you have to read the Bible, to try to have a glimpse, of what has happened, and what is to come, upon the earth, as each day unfolds.
We can barely ascertain, what the days were like, while Noah was alive. I can't really comprehend, what was here before the human race, was created. Before, Adam, and Eve. Let's just say it was so awful, bizarre, gross, vile, sick, terrible, malice, evil, enough, that today's, dummed down peoples, would die, and will die, Get it. For the bible says, that what is going to come upon the earth, before Christ, returns, for men's hearts will ( Luke 21:26) fail them. Which means your heart is going to explode, and just die inside, for fear. Because, you are so caught up in social media, and alike.
God, even says . My children will perish, due to ( Hosea 4:6) lack of knowledge, Get it? Especially the people whom reject Jesus, will suffer, boy oh boy, will you. If God will reject his own beloved ones, what do you think is in store for the Devils children, just a thought. Even in Leviticus, ancient times, God spoke these words. ( Leviticus 29:38), question, do you think Gods judgment will pass us by, the Great Divided States of the Great Americaaaaaaa, the great whom worships, everything that the Devil puts at our feet.
Music, television, I am guilty of that. Sports, cars, women-eve, toys, you name the, spoiler of yours, and my brain, not all are bad, but they can distract you form the truth. Smart Phones that are stealing, your humanity, wiping the knowledge of God from your souls, stealing your normal, brain function, to intermingle with other human beings, stealing you intellectual properties, and wisdom, that God gave each and everyone one of us. Throw your stinking soul stealing, brain washing, devil 666, mark of the beast, eventually, phone in the garage, and get a old style flip phones, before it is to late! Pick up the word of God. You will get what you need, to survive, this coming crazy times ahead.
 (Note) I do have a cheap version, of this type of

phone

. I do not use it, only for sending photos, of work completed, no more or no less. I am aware every time, I turn it on, my head hurts, when I use it, really weird, but true. Its off 99% of the time, period. I understand, the

Devil

,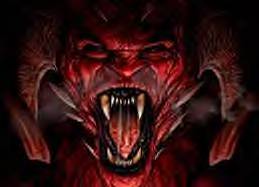 and his

minions

very well, praise the Lord, for discernment.
Look why I an here today, again. Is to try to warren you, is that we are coming, and are living in grave times. I know you have heard it all before, the  infamous wolfs cry. And the wolf, cries have been loud, and mostly world, unfortunate, to so tired of hearing all of this you give up. Do not give up.
When you favorite ( football) team, loses do you give up for that. No you are so hopeful for the next year, Get it?
Trust me I am so tired of profits,  alike, Christians placing dates, as to what is to come. If Jesus says he will come like a thief in the night, you will not no dates. He just refers us to stay, alert, be sharp, like you just drank, 3-4 cups of coffee, and 4 energy drinks, and are wide awake at all times, by using the intelligence he bestowed upon us, being able to commune with the Holy Ghost. Which takes a lot of work, to separate our carnal flesh, our thoughts, emotions, feeling from the eternal spirit, (Born Again)that God gave us. Don't go to sleep, like the movie, They live. Sleep, sleep, obey, don't question authority, consume. Sounds like today, Get it? Devil phone.
With the world truly at the brink of total destruction, well deserved. We are twenty, minutes or less. A submarine, off of the coast, could hit us within minutes, you won't have time to take a dump.  This has only been possible, since subs were created, a few decades now. But they are so much more cloaked, and hard to locate, even for our Navy to discern, were they are, Get it? You need to be under the wings of the Lord of Lord's, and King of King's, for nothing can come against you, for if I am with you! Watch, the Series, Jericho, Jeremiah, Revolution, as to what the world would be like, after a nuke went off.
Then throw in every wicked vile, horror movie in the mix, of all of the demonic things, demons, from hell, wanting to eat man flesh, get it.
Lord of the Rings, great movie by the way!Good always wins over

evil

!

The time of man is over. The times of gross, vile, wicked, malice, unseemly, you name the things that will permeate the earth, as sure to come, and might already be here with us right now, black eyed people. Yes even Giants, 12, 15, 20 feet tall, having an appetite for humans. This is no joke, read the Bible. Start at Genesis 6. Then times it by , what a hundred, a thousand times worse, we just don't know what is about to be unleashed on the world. A day, a week, a year, decade. No one knows, except for the Father himself. But he does give us clues, to discern. Difficult, sometimes you feel like we do live in a Matrix, like I have stated before, strange. But true. Ask yourself, what seals have been broken in Revelation, where are we in that time. We are pretty damn close, whether you want to believe it or not.
Look again, we are real close to returning to the days, of Noah. Look has the six seal been broken, (Revelation 6:4), where the red horse would take peace from the earth, and that they should kill one and another. Sure seems like it to me.  There has always been killings since Cane and Able. But cane had a reason, wars have reasons, murderers have reasons.
But the senseless, unseemly, killings, of today, were no one, even the killers can't explain as to why, they did it. Demon possessed, right, Mk ultra, Governments, maybe? Things  being unleashed upon the world again, Noah's times. Fallen angles have sex with human women. Incubus, and Succubus, having sex with humans today, You Tube it. Hollywierd actress having sex with demonic spirits. Ask yourself, why would God, totally wipe the human race from the earth, before, and not do it again?
Again well deserved, President Trump, might start a Nuclear war, that's for sure, but it's all in Gods timing not ours, no matter what the wicked and vile media, wants you to believe.
This paragraph, copied from another one of my posting, so apropos, though.
 Remember the crazies ( Matthew 13:49-50 ) are watching the, crazies.  ( Jude 1:15 ) The nuts are watching the asylums, the fox's are watching the hen-house. Thou evil generation of vipers,( Isaiah 55:7 ) and they are truly demonic possessed, super soldiers, giants, to come. Sinners, homosexuality, walking dead, devil, demons, spirits, hybrids, test tube creations, fallen angels, anti christ, new agers, idolaters, fornicators,( Jude 1:7 ) feel good, lying,  apostate churches, gossiping, back biting, sooth saying, card reading, wizards, shamans, voodoo, witchcraft,( Deuteronomy 18:10-11)witch doctors, sorcerers, palm readers, false prophets, astrology, remote viewing,  numbers reading, and other false religions and teachings. I don't care what you call them they are out to destroy you and me because of our love of CHRIST. I am witness to this, for witchcraft has come against us, from are wonderful neighbors. I pray Psalms, 55.
I want to reiterate, you need to repent, and ask Jesus to come into your heart, as to well explained on the main page. These times, will be so awful, I do not want to go through them. But it will be terrible, until Christ's return, when he will again, purge the earth, like it once was before, well deserved. There is nothing good in, on, and especially below this earth that is worth saving. Thank the Lord for his Mercy, and love for his children, that due not deserve to be with him, of the Father, for his faithfulness, and truth.
One thing I want to say, is truly forgive me of my carnal foul language, I have spewed in my blog. The Lord abhors, my foul mouth. My flesh can get so caught up in this stinking rotten vile world, of politics, it drives me into my old self, that I have tried to kill off, with some success. But thank God for the Lord, he has purged so much of the world out of me, I am not what I used to be. I am a work in progress. But have a heart for Jesus Christ, to bring the world, the truth, not my foul mouth, forgive me, again, truly. I will try to refrain, from future posts, hopefully.
I use to pray for this country, not sure that it matters anymore, for the Lords judgment is at hand. But my prayers are instead that, the Lord, will hide his children from what is to come, under his wings. Whether it be here in the states, another country, and or other states. That the Lord, will bind his children together, so they will be able to go though wicked, vile to times to come. And he will have Mercy, to allow us to have enough water and food, heath, till his return, to be caught up in the air with him, Amen, and Amen.
Whether it be a Nuclear War, and/ or a Cataclysmic event, the world is going to burn up! Get It?