WELCOME TO THE BLOGISSPHERE
You cannot legislate morality! How can a man judge a man. The men, and women writing the laws on morality, are guilty of the

sins

that they are putting other men, and owner behind bars for.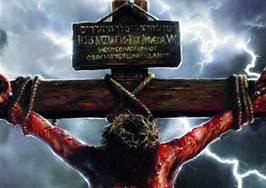 Jesus clearly states that if you broke one law, you have broke all 613 laws in the bible. now you tell me one other human being that has walked the face of this earth who was sinless, get it?  Our Savior.
So how can men justify putting other humans in jail, and / or prison, when they do not follow God's laws. What do I mean? I will tell you. We have all but, bastardized the Ten Commandments into a  joke. We have thrown it out of most, if not all halls of supposed justice. Out of the White House, Court Houses, Schools, Businesses, you name it it is a affront to most , if not all people who sit on the white throne judging others.
The irony is ,that as they throw away Gods true and final laws, that has guided man kind since the beginning of time, the Bible. The sad truth is when they all die who have mocked Jesus and all of his commandments and laws, will  stand one day to be judged by the one and true Judge, who has the rights to all of our souls. And has the ownership to do what he wills. That's why he sent his Son to save us from his, casting our souls into hell, get it?
If you really think about the laws that are written by lying , filthy, apostates men and women, who are of a fallen race, of human beings.
When I see the laws written by a back slid den world, such as Gun Laws, Land Rights, and just every day laws. I makes me laugh, especially the way the apostate churches use Romans 13. What a joke. Every time a law is written in any country, and especially in this land. It takes away yours and my Gods given freedoms away from are every day lives.
The irony, is that Jesus's came to set us free from the final judgement, when we all stand before God, if you don't have Jesus in you life before we die.
You look at the violence, in  today's society. We reap what we sow. Woe unto to you who, unjustly lock everyone else up, when you don't follow Gods laws. You cannot legislate morality, with men's laws. The reason we have such a lawless society is because we have thrown away Gods laws and have forced society to try to soc-come to a bunch of apostate laws written by sinners, what a joke.
We will never have a peaceful society, until Christ returns to purge the world, of all human beings, and cast them into hell. And creates a new world that follows and loves his Ten Commandments. You look at what is going on in all of our big cities, and all of the gun violence and murders each and every day.
It doesn't matter if you take away every gun in the world. The first murder that took place in the world, between Cain and Able, there were no guns, get it? You cannot regulate, morality in any way. This is an affront to Gods creation of all colors and races. He designed them all. But it was caused by our own self righteousness, not  unlike today. That we all think we are all above God, and / or at least equal too! God's judgement was to separate, mankind from each other, and cast them upon the world, to speak different languages, all came about because of men's own arrogance trying to built a temple to reach Heaven,  called the tower of Babel.
Out of the Lords anger, because we tried to out do God, and to do things are way, no like unto today's generation trying to legislate morality. We reap what we have sowed, over and over. All of the different, races and languages, is do due, again. Because humans have tried to rule ourselves, which is a joke. Without Christ it is impossible, to cleanse your self of the devils, lies and deceptions.
At he beginning the world, we all spoke ( Genesis 11:1) the same language. But, we are cursed since Adam and Eve, bit the apple. We have been disobedient to Gods 613 laws. If you want to judge someone, take it up with God. He has the final word and control of this world, not mankind. Look at ( Genesis 11:1-9). He scattered us abroad, because of our own arrogance.
This is why today all of the countries don't understand each other, and will never get along. There will always be wars ( Habakkuk 2:12) and rumors of wars. It is allowed, and designed by God. We will never legislate, this away, no matter how many laws are passed to correct humans behavior, it is impossible.
The only way to have Gods judgement( Zephaniah 1:17-18)  not hanging over our heads is to have them hidden in Christ, get it? Born again. ( John 14:6). There is no hope in any, and all of our own ways such as the Patriot movement, trying to fix the problems, of our run away Presidents, Congressmen and Women, and Judges, and self righteous laws.
The laws of today are to bring into the End Times. It is the only way the

Anti Christ,

can and will dominate all of society thoughts, movements, and our free will.
We will at sometime in the near future, have a law requiring you to take the Mark of the Beast 666, whether you want to believe it or not. Remember just a few short years ago, you could choose your own doctor, health plan. You never thought this was going to happen either. what about the National I.D. act, Patriot Act, the National Defense Authorization Act, which by the ways makes the Constitution, completely null and void.
And all of these laws to stop the supposed racism by  the white folks, the only Racists, right. Bunch of hypocrites, ( Matthew 7:5) we are all Racist, not one of us will stand before God, and claim that we are all perfect, ( Matthew 15:11)and never once, besmirched another person because of his color, ethnicity, speech, life style, color of eyes, clothes that they wear. How fat , skinny, ugly, stupid, 4-eyed, toothless, bald, homeless, buck teeth, to dark to white, to brown, to yellow, to red, slanted eyes, scumbag, liar, rag heads, hill billy's, crackers,dumb ass,worthless, drug addict, alcoholic, whore, come on. Judge each other if we eats weird foods, lets see, what else.  Have I heard from the world alike, and spoke of.
YOU CAST THE FIRST STONE WHOM, ( MATTHEW 15:8)OF YOU THAT CLAIM YOUR SELF RIGHTEOUSNESS ABOVE EVERYONE ELSE, HYPOCRITES, AND YOUR HEARTS ARE ALL PERFECT RIGHT?

( UPDATE AS OF 4/28/14) WHY DO YOU LET THE DEVIL STIR YOU ALL UP ABOUT THE COLOR OF YOU SKIN, AND THE PAST, YOU CAN'T CHANGE IT. SO TRY TO LIVE FOR TODAY. UNFORTUNATELY, THIS PRESIDENT BECAUSE OF HIS HATRED AND HIS UNFORGIVENESS,IN HIS HEART CANT LEAVE IT ALONE, AND HAS DIVIDED THE RACES OF GODS PEOPLE.WHAT ABOUT YOUR MOM, WHAT WOULD SHE SAY, MR PRESIDENT,SHE WOULD SAY HAVE FORGIVENESS SON, RIGHT? WHAT ABOUT YOUR WHITE HERITAGE, DID YOU FORGET.YOU NEED TO PRAY, AND LET YOUR GOOD SIDE, OF LOVE, PEACE, MERCY, AND TO FORGIVE, TO CALM THIS ALL DOWN.YOU HAVE THE POWER IN YOUR HANDS TO UNITE AND /OR TO DIVIDE THE BALLS IS IN YOU COURT, WHAT SAY YOU?(MATTHEW 15:11) AND  WOE UNTO ALL OF YOU WHO, STIR THE POT! WHOM HAS CAUSED MORE PROBLEMS, FOR THIS NATION. THE LORD SEES IT ALL!
YOU PROFESS TO BE A CHRISTIAN, PROVE IT! LET'S SEE YOU STAND ABOVE THE FRAY. AND ASK FOR CALMNESS, TALK ABOUT THE FIRST STONE THROWN. THEN ASK WHAT WOULD JESUS DO IN THIS SITUATION. YOU COULD ASK PEOPLE TO FORGIVE HIM, HE CAME FROM AN OLDER GENERATION THAT GREW UP WITH SLAVERY, REMEMBER. LET'S SEE WHAT SIDE OF THE ISLE TO YOU STAND ON, GOOD OR EVIL, I BELIEVE THE LATER! ALA WOULD SAY KILL HIM, WHAT SAY YOU?
IT'S NO DIFFERENT THEN THE HOMOSEXUALS, BEING USED BY THE DEVIL, TO USE THEIR AGENDA, TO FORCE IT DOWN EVERYONE'S THROAT. NOBODY ASKED TO BE BORN INTO THEIR FAMILIES THAT WE HAVE. WE ALL HAVE ARE OWN PROBLEMS WE HAVE TO DEAL WITH, NO MATTER WHERE WE ALL COM E FROM. WALK A MILE IN SOMEONE ELSE S SHOES, GET IT.
THE ONE THING I CAN UNEQUIVOCALLY STATE IS IF YOU HOLD UNFORGIVENESS IN YOU HEART WHICH THE BLACK, HISPANIC CULTURES BLAME THE WHITE( MATTHEW 5:22) MAN FOR EVERYTHING. WHY DON'T YOU TURN YOUR ANGER IN THE RIGHT WAY, TOWARDS THE DEVIL.
WHO CAUSED THE WHITE MAN TO HAVE HATE, ALSO IN HIS HEART. WHO ALSO IS USING US ALL, WHOM WE HAVE SO MUCH HATRED  IN OUR HEARTS THEY ARE ROTTEN, AND  DEFILED. IT MAKES ME SAD, AS TO WHEN YOU ALL DIE. THE LORD HAS FORGIVEN ME OF ALL MY TRANSGRESSIONS, I DON'T HAVE TO WORRY. BUT YOU WHO KEEP THROWING GASOLINE ON THE FIRE ARE, AND IS GUILTY OF TEARING APART THIS NATION BECAUSE OF YOUR UNFORGIVENESS, GET IT?
We are all Hypocrites, Liars, Racists, Bigots,( Matthew 23:27) you are a liar if you say you are not! That's why we need Jesus to forgive us, not mans acceptance, nor his worthless laws, impugning each and everyone's right to free speech, whether you agree with what I, or somebody else has to say.
You cast the first stone, against the ranchers

( Micah 2:1-3)

head and kill him, you who are sinless, and have never sinned, hypocrites.
I could go on, and on. That's why, each and everyone of us Racists, needs Jesus to forgive us of our Judgments ( Matthew 13:15)towards others, get it? Judged and / or be Judged. And all of the Race Baiter's, on T.V, what a joke. You serve the Devil, ( Matthew 6:24) and all of his lies.You are the most Judgmental of all, who see ( Matthew6:22)with dark colored lenses. Woe unto you when you die. For you eyes, and souls are dark as the ace of spades.
We need to stop all of this legislation of Morality. It will never work, nor will it change mans, / nor women's hearts. Only Jesus can do that by his pure, and righteous blood, that he sacrificed, and died on the cross for all of us. Hypocrites, Racists, Murderers, Thief's, Scumbags, Whores, Liar, Sinners,  ( Romans 1:24_32)Fornicators, get it?
Side note: What if white people, had a group called the National Association of White People. Would Jesus say it's Racist, you ask? You tell me!
Update as of April 24th, at 1:45 P.m. I was listening to the ill repute, apostate, Jesus hating Deviling worshiping News Media, taking about the Rancher in Nevada whom said some, oh my God, dare did he use his 1st amendment rights to speak, oh no his thoughts right or wrong. Here comes the thought police. Politically correct, thought crowd. It wasn't what he said was wrong, it was how he asked the question.
What he should have replied is anyone, anybody, race, creed and / or persuasion better off, with a over grown Tyrannical, out off control government, welfare enslaving, self righteous, self loathing, bunch of liars, self aggrandizing, that has completely trashed all of our God given rights, who gives a rat's butt about civil rights, If you don't have the 1st, and 2 amendments, your Civil rights, and the rest of the rights given under the Constitutions will be worthless. Anyway, if mankind followed Gods laws, there wouldn't be any need for man to have any laws, Gods word trumps all of mankind fruitless laws, get it?
As you can see,  if you want to speak your mind right or wrong, you are castigated, be the Media and alike, which are the most hypercritical, self rightness, gross ,vile , unseemly,braggadocios, self aggrandizing, bunch of lairs I have ever witnessed. Good luck in Hell, were you all will be going, you Pharisees.
The answer his hell no. If you don't like what he, nor I, or anyone else has to say, tough  titty. I am tired of all of this thought policing bull hockey and telling me how to think, and  what is OK talk about.
Shut the Hell up. No body cares about what you think, with your measly self righteous , puny audiences. You are all going by the wayside, as well as all of the supposed conservative talkers, who are almost worst then the self loathing supposed, progressive Devil worshiping movement, get it?
I will never be silent, you all can all go to hell. Sorry, but I am sick and tired of what this country has become, a bunch of cowards, that have no testes left to stand up for your God given rights, that can not be taken away, if you stand up for them, right or wrong. At least the rancher, has conviction amen to that. The only slaves of today, are the ones who get on their knees and attach their lips to the government rear-end, and all of it's

Devil worshiping ilk

. Not for me, no way in hell.
We need to repent, to Christ, to ever have hope this fallen world, to change it's ways! Laws will never do it.
 You cannot legislate morality!How can a man judge a man. The men, and women writing the laws on morality, are guilty of the sins that they are putting other men, and owner behind bars for.