WELCOME TO THE BLOGISSPHERE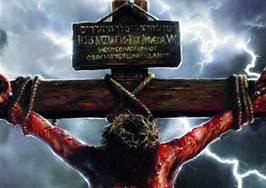 THE SPIRIT OF OFFENSE, IS AN STUMBLING BLOCK UNTO THE WORLD, ALIKE!
OK, it is September the 1st,  2014,it has been 2-3 months since I have updated the blog. Here's why. I copied this from the update, on Pride and Self Aggrandizing page, anyway.
(UPDATE) September 1st, 2014. Let me first confess, that I am as dumb as a rock. For months I have been crying out unto the LORD, stating, that I have been so dry, as to why it has been 2-3 months since I have not, up dated the blog with anything. I know some of you probably wished I were dead, no such luck. Anyway, I am going to stray off a little, so bare with me. My prayer sessions, with the LORD are at best Sporadic, well maybe not that bad. But differently needs  BIG improvement, that's for sure.
Let me say, the LORD is always on my tongue,  my thoughts,  every moment, ( Psalm 56:17) every hour, and every day. This is not a lie, the LORD knows this to be true. I don't always say it out loud, but my will is to stay as close as possible, but Invariably, I always fall way short of GODS glory. But I try to remember, every drink of water, every bite I eat, everything that I have, I always give thanks unto the LORD, because there's no guarantee, that you will have it tomorrow.
I am always trying to confess out loud to the Angels, and the devils, that roam this world, that JESUS is LORD of LORD, and KING of KINGS. I always praise his name, unfortunately, I still also get upset, and stressed out too! I know, the devil, beats me up though. But my walk is much stronger now then before, and getting better all the time, leaning to trust and walk with FATHER. Anyway, I love the LORD so, much, I can never thank him enough for dragging me out of this fallen devils world, and saved this old rotten, filthy, stinking sole. God do I love the FATHER.
I digress, anyway, what do I mean, by that. Well, the devil, is always, trying to ruin my day, by causing me to be angry, upset, indifferent, stressed out, you get the point, each and every second, minute, and every day. So by the time I go to bed, I can't have a meaningful prayer with my FATHER. Sometimes I try to sit and pray for 15 min, 30min, 1, 2,3 hours. To no avail, I can't sit still, to hear that quiet voice that I am in so much love with, the sweetest, most loving voice that just cradles, your broken hearted sole, that quenches all of your worldly desires. That whispers, I love you son, that melts your heart, and draws you near. A love that permeates your sole, one that can't be explained in this world, but I try.
I took me this long as to why the Holy Ghost, went quiet, what a dork I am. I am so stupid, last night when I went to bed, I was calm, I had a humble spirit, I was yearning for some time to spend with the FATHER, and his SON, and the HOLY GHOST. It only happens once in a while, all my fault, no excuses, I am totally to be blamed 100%, it's all my fault.
GOD is the same  today, tomorrow, and forever, he never changes, we only do. We can choose to come to him humbly, broken hearted, or the other way and victory to the

devil

.
I am the one who allows the devil, to destroy my prayer sessions, all because he throws trouble at my feet daily, causes me to stumble, have doubts, anxiety and let me say he is damn good at it. But once in a while, like I said he, fails, and I am open unto the LORDS, wisdom. My heart is like a CD, ready to be written on, praise GOD, for you are worthy.
Long story short, It just dawned on me last night, when I come to the FATHER for some quiet time, I go into a very deep trance, or something like that my, mind goes quiet, I have very little thoughts, I just can listen, and this is what happens. My heart is ready to receive the word form the LORD, Amen, and Amen.
OK, the Spirit of Offense, is straight up from the devil, just asked Peter, remember he denied CHRIST (3) times, ( Luke 22:34) and the LORD foretold him that it would happen, all because the demon, spirit, devil of offense, and I might also say demon of fear. This demon, devil and / or spirit is one that has haunted the LORDS children since the beginning of time. It causes the unsuspecting, the ignorant, dummed down Christians, as to why we fail our commission, that JESUS has us to do. For fear the the politically correct, world might take an offense to the truth, that they don't want to be convicted, of because it offends, them so they cast that demon right back on us, most of the time unwittingly. However. Once you understand that you have, power to overcome this demon, through the blood of JESUS, you will be able to, somewhat, get hold of it, to wrestle with it, and bind it.
Yes even I, the ones who loves and professes the name of the LORD, I caught with my pants, down. I am just beginning to see it, and am in the process of learning how to stop it.
This is just one story. One day, I don't remember who was with me. We just came out from eating lunch, and had gotten into the car. I as usual had started to preach the gospel to the person next to me. Of course I was loud and proud as usual. I noticed a person, that had come out of the restaurant, and had walked by my truck. The window was down, and some how, I felt my spirit, being attacked by the spirit of offence, and tied up my tongue, and put fear into my heart to lower my voice, and not to offend the person walking by. Boy oh boy, this one is a mighty warrior for the devil, and is all over GODS children, with a vengeance, just ask Peter.
Also just recently, the LORD has been putting it upon my heart to pray, for one of my competitors, that is in the same construction industry that we are in. Also a friend of mine. His wife has been sick with bi-polar, another demon, later. We were on are way home, when I felt the LORD say, stop and go pray for lets use the name, Steve's wife.
I just whipped the truck around, told the wife the LORD says lets go, so we went. As we knocked on the door, Steve answered said hey, whats going on. I shot the breeze for a quick moment, and told him why we were here. He said oh, he knows we are both believers and lovers of JESUS. Anyway, he said shes not feeling to well, and does not liked to be prayed for.
I told him, well if you don't care, can we go see here. He went and asked she said yes. So she came out to the living room, we all sat there for a few minutes just talking about nothing of importance, then I started to tell her why we were here. She said, I would love to be prayed for, the LORD is so Good. So the wife sat on one side of her and me on the other.
As we started to pray, I had to start off with why I believe she was so sick. That she was a sinner and was in need of a savior to cleanse her of all of her transgressions. That there is one way into heaven, ( John 14:6).
Anyway, as we had started to pray, I felt that

demon

come at me again, I was worried what my friend might be think of, what I am calling his wife a sinner.

It really caused me to stumble, due to the fact I let it interrupt my thoughts  and prayers for her.
I feel so dirty, and ashamed that I let it happen again. It is a nefarious demon, that is relentless. If you ever wondered why you feel this way, this is why. But the LORD is bringing it to my attention, so I can do battle with this piece of crap demon.
I am just trying to help, you make your walk more, victorious, so you know you have power( Matthew 10:1) over all of these things, as long as you believe it, and are aware of what their motives are.
THIS IS NOT GOING TO GET ANY EASIER. LET ME SAY IT AGAIN. THESE DAYS AND TIMES

( Revelation 3:10)

WE ARE LIVING IN, ARE GOING TO GET A LOT WORSE, AND THE

DEMONS

ARE GOING TO GET MUCH MORE BOLDER AND STRONGER.
You must overcome,

( Revelation 2:7)

to enter into gods glory.
You have to make a stand for CHRIST, right( Revelation 3:21) now. Or it will be to late. You will be to weak to stand, when you need it the most. If you have to die for a cause, what a cause to die for. Don't let this spirit, shut you down, be bold in whom gave his life for you and I.
Beware, don't fall pray to the politically demon possessed crowd, that the devil is thrusting upon the world today, to help usher in the Anti-Christ.
Long story short, the wife heard from the LORD as we were praying, for her that she would not except the truth that see was being told. She had gotten much better for a few days, then got worse, because she denied the truth, and did not except what had been preached to her, get it, free will.
Fight, fight and fight. Your sole and victory in CHRIST, depends upon it. This is just one of the thousands, if not ten of thousands, of demons, devils and spirits that are roaming the earth today, battling with the human race, again whether you want to believe or not. Stay true to the word, read it as much as humanly possible, absorb like a sponge.
GOOD LUCK, and GOD BLESS.
THE SPIRIT OF OFFENSE, IS AN STUMBLING BLOCK UNTO THE WORLD, ALIKE!