WELCOME TO THE BLOGISSPHERE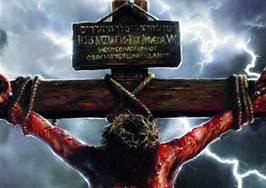 MR.PRESIDENT BE CAREFUL OF YOU PERSONAL EFFECTS
Again I could do this over and over, about all of the Gross, Vile, and Demon possessed Devil worshipers, such as the left wing, and some right wing (Luke 10:24) Media, the Lord knows their motives and their hearts, of all of these types, ,and all of its cohorts. Every day I listen to all of the nut bags, lgbt, lesbians, homosexuals, women's, anarchy movement, who are all against the word of Jesus Christ. Christ says, that whom ever believes on him shall be saved, ( Luke 9:56) and not be cast into the Lake of Fire. Look at their black, demon possessed eyes,( 6 Matthew 22:23) Now ask yourself, whom of these groups are on their knees crying out to the Lord of Lord, and Kings of Kings, and asking for forgiveness of their sins, you ask? We all have hope, ( Matthew 5:44) that they all will repent and come unto the living waters, and ( Matthew 5:17) follow the laws. And stop all that they are doing daily, to you and your family, Christians and Jews alike. Jesus says, ( Luke 8:10), you are all so blinded by the devils lies.
 You ask what do I mean, I will tell you exactly what I mean. Remember, (Jeremiah 17:5), ( Jeremiah 17:7). This part is going to be hard to understand, if you are not into the word of God, and believe as such! Do not trust anyone around you, scripture says at the end times, that Brother, will turn against brother, sister, and against mother, ( Matthew 10:21), (Luke 12:53) Father against son, believe me it is so true. I know you love your wife, and children. But in reality, you can only trust God. But it does not mean that, your family will betray you, just keep it in mind, the devil is like a wise serpent, he knows all of yours, and your family weakness, and will exploit them, to your death, if he can.
Look, I always wondered when, and how this would come, but to my astonishment, and bewilderment, that it would be a bold, brash, loud, provocative, blue collared billionaire, that would usher in that time. Look what is happening today. The Lord timing is really on point with the word of God, and all of  the Bible speaks of , of the End Times, as such. Praise the Lord, for your word is as sure, as the times that we live in today.
Mr. President, remember  what the Lord says, I am not picking the words of God, but these  ( 5 Matthew 4:20 ) come to mind, due to your task at hand, of the Lord, we pray! What is so awesome, about the Lord, he wants nothing from us. And we can do nothing to receive his love, get it worldly ambitions, the so called righteous things we humans do. The desire to have, mans and women's pat on our backs, and saying well done, my fellow, disgusting humans, being. Golden Globes, all of the other so called titles.
That, unfortunately we all so desire to show the world, ( Luke 6:46) we are the best of the best, Olympics come to mind. The Lord could care less about any of the achievements we do on this gross and vile world of the devils kingdom. He only cares about, his kingdom to come, and his saving of our soles. you know, all of the gross and vile, things we think the Lord, will say well done my good and faithful servant, Yeah Right!
For those whom repent, and cry unto ( Luke 4:18) the Lord. No matter what the sin, we have so purposely, spit in his face thee Father, and his Son, such as. Adultery, Murder, Homosexual, and Lesbian acts. Thievery, you name the thousands and thousands of sins, that humans do on a daily basis. You just have to believe you are a sinner. That was so easy for me, I was chief among them, but by his Mercy, and love of repentant sinners like, the wife and I, he forgave us, just because we believed upon his word, to be true, and rejected the lies of the fallen one, whom kingdom we all reside in today, the Devils home, Mother earth.
LOOK IDIOTS, THIS WORLD IS GOING TO SELF DESTRUCT, EITHER BY NUKES, AN ASTEROID, OR WHAT EVER THE LORD DECIDES, AND HOW IT WILL HAPPEN. YOU GOOFY, AS ENVIRONMENTALISTS, YOUR ARE DIFFIDENTLY MENTAL, BUT NOT IN A GOOD WAY. YOU ARE SO FILLED WITH UNRIGHTEOUSNESS, YOU CANT SEE PASSED THE CANCER YOUR BODIES AR FULL OF, GET IT?
Again, you nut bags, that worship, the mother earth, you love her so much, you will defend her to death, yeah, to your death to come, if you do not repent and turn 180 % from your wicked ways.
Sorry Mr. President, but this is what the Holy Ghost, Leeds me to write. Of course none of the fleshly, sometimes vile words that come from my mouth. But I am trying to as humanly possible to keep it scriptural as possible. But the my Viking heritage, and blood in me, yeah you know, those white guys whom conquered the world, trying to tame it as such.
The main reason for today's posting, is. Mr. President, what I am trying to get at, is about ( Colossians 1:16). For by him were all things created, that are in heaven, and that are in the earth, visible and invisible, whether they be thrones, or dominions, or principalities, or powers: all things were created by him, and for him:
Their are probably thousands, if not tens of thousands of evil, and wicked followers of the devil praying against you , and your family and what you are tying to do. There is Witchcraft, Voodoo, Black magic, Shamans, and curses that are being perpetrated against you, and you better believe it. You better pray more then you ever have, you will need the safety of the Lord, or they will surly kill you, and not by weapons of man, but by things you cannot see. And maybe your family, too.
But I also believe that you have hundreds of thousands, if not millions praying for you, amen, and amen.
You need a true believer, that can come and cleanse the White-house, the parts you live in, to rebuke all of the demons that dwell there, that came from he past presidents, as such. Maybe Franklin Graham, or someone who understands, the ways of the devil. This is no joke, and I surly mean that, they are all out too destroy you, my blue collared bro.
Also I know this sounds crazy, but they will take your

personnel effects

, you have around the White-house, and take them to

conjuror,

up

curses

, and bring

demons

against you'd, better believe it.
I pray in the name of the Lord, of Lords, and King of Kings, that all of their wicked ways will fail. And their ways be shown to the world, to whom are doing this, and why they are doing these things, that are against the Lord. I pray that all of angles from heaven will stand with the you and your family. And, the Lord will expose all of their wicked and evil ways , that is of the devil, and too bind all of their curses, with Jesus' perfect and Holy Blood,  that he will cleanse all of the devils, demons, spirits, curses and dominions, and purge all whom have dwell ed in those halls of horrid chambers, for the centuries, that have lived, and dwell ed. And all of the curses be broken and defeated by the most perfect and Holy Blood we pray.
Side note: You need to get rid of the Government unions, and take away the pensions, and make all of the government employees, have the same health care we all have, and make them save for their own retirement, ,like we have too, get it 401k. You will have billions and billions, enough to build the wall completely around the U.S.
MR.PRESIDENT BE CAREFUL OF YOU PERSONAL EFFECTS