WELCOME TO THE BLOGISSPHERE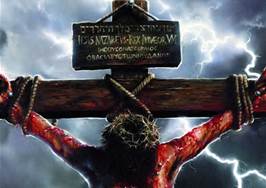 WAY TO GO MR. PRESIDENT, YOU JUST KICKED THE NEW WORLD ORDER IN THE BALLS!
Boy, oh boy. I love watching the media meltdown, who are all in cahoots, with the new world order, and all of them that worship the little "g" god, the Devil. They, Hollywood, Liberals, Progressives, Communists, Socialists, Homosexuals, Lesbians, Transgender and all of the other, sects, religions, that are of the Devil, and are completely against the Lord, ( Hebrews 4:12) Get It, Noah's flood. They are all are shitten green Twinkies, and are probably eating it too. Watch you tube videos, seeing how devil worshipers, having to eat human shit to gain, wealth and fame! ( 1Timothy 6:10) And the molesting of the children, to gain entrance into Hollywood. And how their parents let this happen, because of their desire of the greenbacks, and fame. I know I spoke of it before, but it's that important to say it again.
Watch how some actor's (You Tube) are exposing what really happens, when you sell your soul to the Devil. I wonder how many of are great and esteemed, supposed self righteous, politicians, have also tasted the goodness, of the devils, rear end. Sorry but truth is truth. I have been watching again, the most vile, hypocritical, dammed to hell media, that cannot understand, how Mr. Trump, was put into to office.
Look idiots, (2 Thessalonians 2 11:12) I know that the Lord, Jesus Christ is against, this diabolical plan, to over throw our constitution, by allowing all ,of these different sects, and religions, to destroy our Christian nation that he put here on earth, to protect, his children, and our fellow Jews, and Christians that will be grafted into your kingdom, into the tree of life, Amen, Amen.
Christ says, therefore, who can be against you, if I am for you!
Look if I am right, and I still pray, that this President is on the up, and up. And is truly, like, Johan, in the Bible, who went to Nineveh, to claim ( Hosea 4:6) the judgment, of God to come, if the nation did not repent, and turn from it's wicked ways. God gave the city of, Nineveh, a reprieve, due to it's 180 degrees turn around, and that it turned back towards God, so the Lord did destroy the land, and its inhabitants.
All of these devil worshiping pundits, and wicked Law Professors, Lawyers and alike, obliviously not all, but I will bet most. Don't understand, or just hate the Lord. Gods law, Trumps mans law, stupid, punt intended. If they do know the truth, they just don't want anybody telling them how to live their lives, Get It. Sodom, and Gomorrah. Hell fire, brimstone, falling from the Heavens, and torching everyone alive. Hum, sounds almost what is surely to come for those who don't repent, and turn from their wicked ways.
Remember Trump loves to win! There is nothing that can be done to stop the coming of the draining, of the diseased, swamp, that has promoted, Abortion, Homosexual, Lesbian, Women's Liberal Agenda, rights, and pushing Pornography, throughout the world, Get it? Unless his children turn back towards the fallen world of the devil, and don't continue to do what he expects, as the torch carriers of Jesus Christ.
You are so, self righteous, you are dead in your trespasses where you stand, and don't even know it.
You, and I, we will all stand before the God, if we don't repent, ( Hebrews 11:6) and we will all claim you are so righteous, but are damned to hell. And you will then see, and know the truth has been spoken so many times before you that Jesus Christ, is Lord of Lords, and King of Kings, and he has the keys to life and death and holds them in is hand. You will be grabbed by, all of the demons, waiting in line to rip, you arms and legs off, will then eat them.
Did you know that in Psalms. That humans can be born against the Lord, when they come out of their mothers (Psalm 58:3) womb, they are born evil and wicked, from the get go! Speaking lies, and falsehoods, get it. The Media, and all, of their minions.
Now you ask, how many of these people that I speak of above, fit into that category, you ask? The Lord knows, woe unto to you who continue of your wicked ways. Repent, and live. And taste the love, the goodness, of a kind foot washer, the beautiful Savoir, perfect in all of his ways, instead of the crap your are literally eating now.
If you and I, we, don't repent, then all of the demons will, throw, these creepy, and crawling things, snakes, bugs, and the most gross vile things, that will crawl in to your body, and down your throat, and you will then feel like you are choking to death, and want to die, but you cant. Because of the burning sulfur, that is in hell.
Your skin will melt off of your bones, because of the burning flames. And then it will come back on, and do it all over again, for an eternity, Get it. Ground Hog day. Woe unto you, who stands with the New World Order, and don't repent, you have Justly, got your reward in hell. And for all other religions, and Muslims that are being pushed on all over the world, to take it over, sharia law. Get it.They are not here to assimilate into our culture, they are here to overthrow it, just ask the ex Muslim in chief, by design.
Also the Profit Mohammad, is the Devil, he is the little "G" God, ( Titus 1:16) Get it. He is nothing, but a false profit, like all of the other liars, of the past and today. He is the Anti-Christ, like so many that have come before.
Also I believe, I cant recall were, I think there is some nations that will not bow to the anti-Christ, and will be set free, of his reign during the period that Revelation speaks of. So maybe, just maybe, if we repent as a nation, and put God, Jesus Lord, back into our lives, and make him first, and not last, if not at all, the United States might be spared, from the time that is surely to come and is around the corner as we speak.
Oh by the way, you who claim that the Judge in the great liberal bastion of hell, is so constitutional, that the wonderful new world order, ex 42nd president, who put him on the bench. What a joke he who sits on the bench, yea right. The Lord will set this straight, not your ways devil, and followers. And to all of you marches, were was your support for the Tea parties, oh I know, they were mostly God fearing people in those crowds, they also weren't of the right skin tone, oh forgive me, gee Louise.
PRESIDENT TRUMP, YOU GO BABY GO. (1 James 4:5) YOU MUST STAND UP AGAINST THE WICKED AND ALL OF THEIR WICKED WAYS, NO MATTER WHAT THE COST, YOU WHOM CARRY THE CROSS. EVEN THOUGH THE WORLD SEEMS AGAINST YOU, WELCOME IT. ( MATTHEW 12:8) HANG IN THERE PRES, MY BLUE COLLARED BRO. DON'T WORRY ABOUT ALL OF THE MARCHES ,AND THEIR WICKED WAYS, WE JUST HAVE TO PRAY FOR THEIR SOULS AND THE LORD WILL DO THE REST, PERIOD!
BUILD THAT WALL, BUILD THAT WALL. I WILL PITCH IN $ 500.00, BUCKS, TO HELP. IF WE ALL PITCH IN, WHAT WE CAN, THEN THEY CANT STOP IT, GET IT. THAT MEANS THE

DEMONCRATS,

AND

DEVILCANS

.YOU MIGHT WANT TO EXTENT THE WALL AROUND

CALIFORNIA

, JUST A THOUGHT!

Also the main reason the wall is so contentious, is the Mexicans, don't believe we won the Spanish war, they want the western states back, period. Except, we have all of the guns, we will never new world order give it up, there will be blood shed, if they don't stop, that's for sure. That's why we pray for peace, and pray that they all will come to understand, what this country stands for. Christian Nation, and not what they want to turn in too.
I pray, in the name of Jesus, the most perfect sacrificed blood,( Galatians 1:4) the savoir that was born in a stable, not a Gold palace like most of the world desires. That the Lord will dispense Michael, the arc angel himself, and a covenant of angles to protect, this administration, and all of their ways. I pray that the Lord, will take over all that is to be done in his name, and bring his word. unto perfection, and the wicked will fall by the wayside, and all of their wicked ways. Jesus will shine a light upon all of their wicked ways for all to see, what they are really up to.
I also pray that, all who are against the Lord, that he will by his mercy sake, take the blinders from each and everyone of their eyes, to be able to see, the truth.
I pray that this nation will be healed, ( Hosea 11:7) and we will stop back sliding, so all of these divisions that are of the devil to divide this nation will be healed. Any nation that is divided can not stand the sayeth the Lord. I pray, that, the Lord will stop all who are coming to this great nation, that he stops them dead in their tracks, and keeps them that who are intended to kill each and everyone of his children, will be sent back wherever they came from, in Jesus name.
May the Lord have mercy on each and everyone of their soles, amen, and amen.
WAY TO GO MR. PRESIDENT, YOU JUST KICKED THE NEW WORLD ORDER IN THE BALLS!