WELCOME TO THE BLOGISSPHERE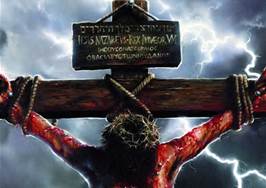 I was praying last night. About a half of an hour or so, I believe. I was lamenting to the Lord, that we need more work. That my health is terrible, the wife's is,well better then mine. I was just having a Father to Son talk. After lamenting for a while. I stopped and said, what about you Lord. what can I do for you. I am always complaining and asking something from you. He was quiet for a minute, and he said nothing, you just keep what you are doing, is good enough. He said that very few of his children, ask him that question, I went quite.
Then he said in a quiet voice, I want you to put on the blog. I waited and listened and in very stern, and solemn voice , I heard him say.
AFTER DECEMBER 8TH THE WORLD, WILL NEVER BE THE SAME.
I don't like to put dates, but I clearly heard that date 12/8. I waited for  few more minutes, to hear the year, and what it was about. I did not hear anymore then that. It is what it is. You and I will just have to wait, and see. Could  this be the year, 5 years from now, or never in my lifetime, nor ever. Discernment, is a true gift. You have to ask for it. It is a very large responsibility, and ways on your shoulders.
I will just pray more about it, lets see.
The Lord said,the world will never be the same after December 8th.