welcome to THE BLOGISSPHERE
Weak minded Christians, and their lust to fit into the world.
Jesus Christ hung on the cross, for yours and my sins.Where a sword was thrust into his side,his blood was shed. Then it ran down his side, down his legs, off of his feet into the world, to purge the fallen world of mankind's sin! The free gift of Salvation, for us.

What started this rant. I was up late one night around 2:00 a.m. Working on the blog, and it's pages. Everyday it seams like I am always trying to make sure that I keep the word, I out of the pages. And to uphold the word of the Lord, in all of my endeavors to preach the true Gospel unto the world , as Christ would have me too!And what about you, Christ( Luke 6:46) says.
It is a work in progress to, to listen and learn from the Holy Ghost. I have always thought a little different, about my walk with Christ. I am a true Warrior. My heritage comes from Scandinavian, back ground. My family comes from the Vikings. I know, the Lord says not to look up Genealogies. I didn't a family member did. But I digress. But it does explain a lot about who I am, and why I am so determined to win this race. And not to please the world, like so many of you are with your washed( Matthew 15:13) down Christian Lite philosophy. Are you following the world ( Matthew 19:28-30)or Christ, you better ask yourself.
As I perused the net, early in the a.m. I typed in, the search engine. Christian blogs.  I read a little bit, of a half a or dozen of them. Ehh, it was nice and fruity. No nuts though. Crap I thought I was reading a book unto the world. The view of what Christian should be, according unto  the apostate news media.
Like a big fat tasty smores. A little marsh mellow, some cream, a little chocolate for a sweet taste. Your salt has

( Luke14:34-35)

no flavor, it was dead unto the world. Your candles

(

Luke 8:16-18)

were hidden under the bushel. Your lamps were

(Matthew 25:1-13)

completely dry.
How dare you speak the word of Jesus, without the whole truth. Don't you dare call yourself a follower of Christ. Because you are not. My Brothers and Sisters, are loud and proud of my fathers and his sons sacrifice for mankind's salvation. It  you don't speak about sin, how can the world be saved, And why would they want to repent if  their is no Hell, and you don't tell the world about it's existence, get it?
Are you afraid to take up the cross daily, ( Luke 9:23) because of the consequences, or what the world might think of you. Are you denying yourself, or pleasing unto the world, and the devil.
Are you afraid to speak the whole truth, and nothing but the truth. Or are you ashamed, ( Mark 8:38) to speak about sin, and repentance.
It made me sick to read on. What a bunch of crap. It's always the good side of Jesus, the fluffy side. You know the, Loving , Caring, Forgiveness, Mercy, and Grace.If you hate my words it's expected. ( Mark 13:13)

Don't get me wrong it's by those virtues I was saved by his grace and mercy for me. It's because of my sin, and the fear of Hell, that brought me to repentance. But your blogs say nothing about it.But it's like the big mega churches, they are all afraid the speak the word, oh my God, here he goes again. That disgusting vile, gross word, repentance, and  the most vile of all sin. It's like an affront to each and every site I looked at. They are afraid to speak the other side of the equation. ( What awaits the world, HELL, and eternal damnation, get it?

Look you cannot have forgiveness, without repentance. That's why Jesus came to the cross, to forgive us of are inequities unto him and the Father. Not one site dared mentioned the word repentance, and sins. It makes me sick that, the body of Christ will not stand up for the one and true God who saved the called out ones.
Jesus says if you deny me, ( Matthew 10:32-33)I will deny you to the Father. Excuse me but you are a bunch of (#@++#@), you have been castrated by the politically correct world, and you love it. You are a bunch of eunuchs. Sorry but it is what it is! Not one of your blogs spoke about the sin. Jesus in the Gospels, is all he spoke about, repent, repent, and repent.
Not one of you spoke the word  about the Devil, who is out to destroy each and everyone of Gods children, nor about his existence. Whom obviously most of you deny who he is, and how much he has to do with our daily struggles in this fallen world. You are all going to stand before Jesus one day, and he is going to ask you why, you only spoke half truths. And conformed into the world, so you would not be persecuted. You wanted the simple life, you riding the fence, either being (Matthew 13:41-42) Luke warm or cold, and dead unto the true living God.
Paul did not say you have to finish the race for no reason.(Matthew  7:21). You are a fool if you think that Jesus is going to welcome you into his Kingdom, as a half (@#**) Christians. I know once saved always saved, woe unto you and I who believe that crap, it's a lie.

God is a jealous, angry, and a vengeful God. Remember Sodom and Gomorrah, Noah's flood. This is just for, a vision of what it started out like, before the world was totally covered with water, over Mt. Everest.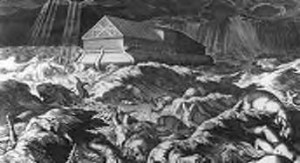 Wiped out the whole world due to back slid-den Christian's, and his anger towards  sinful man, and his unrepentant heart. That's why he sent his son, so the world would not have to be judged. They could find rest under Christs, wings, and eternal salvation.
Woe to you who speak christian lite watered down afraid, half truths. There is no delight in talking about the enemy, trust me. He turns up the oven (7) times hotter get it?. But I guarantee hell is, so much more, and you wont have Christ their to make sure that not one of the  hairs of your head gets burnt.
Look I am just telling you the truth, read the word for yourself. All of the (4) gospels, is related about forgiveness, and sin, of mankind, and eternal judgement, if you don't come to Christ, to get to then Father. ( John 14:6)
I KNOW A LOT OF YOU ARE GOING TO JUDGE BY BLOG, GO FOR IT. I KNOW IT TO BE TRUE. GIVE IT SOME THOUGHT.


I AM NOT AFRAID TO SPEAK THE TRUTH,THAT WHY I STATED ABOUT, WEAK MINDED CHRISTIANS AND THEIR LUST TO FIT INTO THE WORLD. ALSO  I  PRAY, THAT I NEVER BECOME  PETER, AND DENY CHRIST. I WANT TO STAND BEFORE THE ONLY ONE WHO CAN SAVE THIS OLD SOLE FROM ETERNAL DAMNATION, AND PRAY THAT HE CALLS ME A GOOD AND FAITHFUL SERVANT.
AMEN, AMEN