welcome to THE BLOGISSPHERE
Civil War
Christ took on the biggest war ever,

mankind's flesh

. He has to battle, and carry the whole worlds

sins

everyday. Praise God, for his Son's sacrifice. We are going to have Civil War if things keep going the way they are going, I am afraid.

OK, as I sit here today, I wrote this on February, 28th 2012, updated February 28, 2014. That' really weird, I did not plan this to be exactly (2) years, to update.I was listening to our local newscast, talking about the foreclosure crisis. There was a bill passed , by congress I believe in 2009-2010, allowing anybody, that went into foreclosure, that either, walked way, or lost your home. Would not have to pay the remaining balance of your mortgage loan, nor be taxed of the remaining balance due. What I mean, is lets say you had a loan for $500,000.00  and you still owed $ 450,000.00 on your loan. And lets say that you short sold your home, and / or walked away, and / or foreclosed on it.
And the bank, sold the house for a quick short sale for $ 200,000.00. Which meant that you still owed $ 250,000.00 on the note to the bank. Before you were protected, from that default. Not today. Well after 2012, you are no longer protected. (Updated, was extended, but it will be applicable in the future at some time). They are going to steal every nickel that you have saved, and every thing you own.
The bank now will send the IRS a 1099, for the $ 250,000.00, that you didn't pay them for. Now the $ 250,000.00   unpaid note just became income, that you never made, Get It? So now you will have to pay probably 35-40%, on this income on the $ 250,000.00 , which will be around$ 70,000.00 depending upon your tax bracket. How are you going to pay? Get it? This is still their goal.
Why do you think they just hired 16,000 new IRS agents, they are going to rape and pillage, and steal everything you have left, you wont have a pot to piss in. Excuse the french, but the truth is truth.
Look at you 401k's, you are broke. They are lying to you in the stock markets, it is being artificially pumped and primed with digital currency, to  hold it up so you can put all of their money, yes their money into the system, they are going to pull the rug out from under you, once they have most of you suckers, back in. Beet 6mths, and / or 2 , 3, 4 yrs or whatever. They are going to steal all that you have. Get It?  The love of money is the root of all (evil). Get it? Keep worshiping it.
They are going to inflate everything you eat, touch and/ or smell, so you will no longer be able to sustain your family anymore, they are evil, and you still follow them like a puppy dog. Get it? You can't serve( Luke16:13) two masters. Look at the gas prices. The laws they pass, like the take or go straight to jail, health care act, is going to take , and steal what money that you have left, Get It?
Why do you think the government,  is ( 2 Corinthians 4:4) so blind. And continues to build fusion centers, turning closed down prisons, into enemy combatant centers, guess who the enemy is, Get, It? Do your research, go online type in fusion centers, and or closed down prisons for citizens, then tell me ,and still mock.
Why do you think no matter filthy lying ( John 3:19-21) apostate officials, or what color him and / her is beet, white, green, purple, brown, olive, black, pink, blue, red, yellow, which most of them are, the color of stripes that  each and everyone of them, that runs down their backs, because they are afraid to do what is right unto the LORD'S way.  They are all  liars. No matter what party their from, either the demoncrats,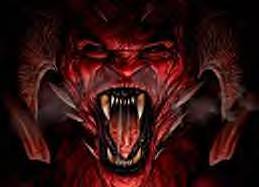 nor their background, that you put into office, nothing changes, does it. It only continues to get worst, Right? Get It? Why, because they worship the devil, and his ways.Or they are just afraid to do what is right, not sure which? They have kicked out the Lord, from every, Capital Building, State Building, Government Building, Halls of Congress, White house, Pentagon,  and have basically urinated on the Ten Commandments, and taken the  Lords name in vain everyday.
Or how they just gave the corporations all of yours and my monies, just to pay back the bribes, oh sorry, I meant the Moneys that were owed to them from the lobbyist.
Remember the crazies ( Matthew 13:49-50 ) are watching the, crazies.  ( Jude 1:15 ) The nuts are watching the asylums, the fox's are watching the hen-house. Thou evil generation of vipers,( Isaiah 55:7 ) and they are truly possessed, sinners, homosexuality, walking dead, devil, demons, spirits, hybrids, test tube creations, fallen angels, anti christs, new agers, idolaters, fornicators,( Jude 1:7 ) feel good, lying,  apostate churches, gossiping, back biting, sooth saying, card reading, wizards, shamans, voodoo, witchcraft,( Deuteronomy 18:10-11)witch doctors, sorcerers, palm readers, false prophets, astrology, remote viewing,  numbers reading, and other false religions and teachings. I don't care what you call them they are out to destroy you and me because of our love of CHRIST.
No matter how you slice it, they are going to have you and me begging them for food, unless you pray, unto the LORD for wisdom, and understanding. You must repent, so your prayers aren't bouncing off of your ceiling each and every night you pray.
They want you and me to start the violence, so they can start the civil war and claim, we are terrorists, so we can go into marshal law, which by the way we are really under. But not quite all of the way.
Look it is only time, before the straw that breaks the camels back, and they know this, and are counting on this. This is why the government , and all of it's departments have been buying up all of the ammunition it can gets it's hands on, billions, and billions of rounds, get it? It's for you and me, dummies.You need to prepare spiritually first, and draw close unto the LORD.
JESUS says that his children are going to perish due to lack of knowledge, Get It?
You had better also prepare, with Armaments,  Ammunition, Food,  and Supplies in general that you are used to having if you still want to continue to live the life style, you are accustomed to.
Because they are going to crash, the ( Proverbs 14:34 ) whole apostate system,( Matthew 13:11 ) humpy dumpty, is going to fall off of the wall, and land on yours and mine backs, and you won't be able to put it together again, period.They will send you to, the new unaffordable, unhealthful careless control system, so they can send you to the death panels to be put out of your misery, because it will cost to much money for the CEOs, of the hospitals, get it? Over is , over. Done is done. Our goose is cooked, and they are going to eat it, while you are still alive.
Just look at the rest of the world, come on, Get It? What do you really think, because we are the apple of GODS eyes.
The United States is favored  ( Matthew 21:42-44 ) because we are such a great nation right? We are going to burn!
We have lost our way! ( Mark7:7-9)We don't teach the Lords way no more.(Acts 26:18 )  Because, we worship porn, porn stars, homosexuality, fornication, drugs, hollywierd,lying apostate religions, burning mans, marti graws, prostitutes, abortions-50 million,
devil worshiping government officials,  we are a ( Matthew 13:49-50 ) generation of vipers,( Isaiah 55:7 ) sinners, walking dead, devil, demons, spirits, hybrids, test tube creations, fallen angels, anti christs, new agers, idolaters, fornicators,( Jude 1:7 ) feel good, lying, apostate churches, gossiping, back biting, sooth saying,necromancer, card reading, ( Deuteronomy 18:10-11)wizards, shamans, voodoo, witchcraft, witch doctors, sorcerers, palm readers,medium, divination, false prophets, astrology, remote viewing,  numbers reading, and all other ( Galatians 1:8 ) false religions and their teachings
Now honestly tell me that one thing I listed above we aren't doing, please email me so I can correct it. I would love for you to prove me wrong, please. Email is on front page.

(Romans1: 29-32)  Being filled with all unrighteousness, fornication, wickedness, covetousness, maliciousness, full of envy, murder, debate, deceit, malignity; whisperers, back biters haters of GOD, despiteful, proud, boasters, inventors of evil things, disobedient to parents. Without understanding, covenant breakers, without natural affection, implacable, unmerciful: Who knowing the judgments of GOD, that they which commit such things,  are worthy of death,  in other words, will be cast into hell. not only do the same, but have pleasure in them that do them. Yeah, right you tell me again that  man has the brain power, to write this book is a joke.
I will say it again, over and over.No human being is smart enough, nor could he possibly have the courage, or the intelligence to write such a hard hitting book about our own

sins

, give me a break, if you don't like what it has to say, then stay on the side of the

devil,

he will welcome you.
Then we spit in CHRIST'S face, mocking JESUS'S cross, putting it in a vile of urine, and call it art. And display it. Woe unto you that mock, GODS, SON, and refuse his testimony. Laugh and have complete contempt, of the LORD'S  Ten Commandments. Then this whole country scorns ( Matthew 23:31-39) his children because we stand up for the truth. Sounds like we are repeating the same mistakes, that every other nation that used to be around, my ans, romans, Incas,Egyptians, or whatever. You see what it got them, destroyed, and cast into the lake of fire.
O, sounds like we are in for some type of a metal, a reward or something like that you say? Maybe a big golden calf, statue, maybe a president, we all can worship together, not me, no way in hell. It ain't going to happen at this house, I will serve only one GOD. How about you?
Woe unto you and me, if we don't repent as a nation, for GOD'S  long over due righteous judgment is at hand. And well deserved! Look at all of the west coast, drying up like an old prune. Look at the east coast,looks like one big frozen tundra get it? God says if you follows his Ten Commandments he will bless a Nation,(Deuteronomy 11:13-17) and curse the one if it forgets him, gee. I'll bet most Americans cannot even repeat 1, or2 of the Ten Commandments ( John 14:21) in this country, woe unto us. We are going to burn this summer of 2014, like we never have before, and the east, is going to suffer, as well as the rest of this nation.
We reap what we sow. What seeds are you ( Luke 8: 5-8) sowing, ask yourself. Good or the devils seeds.The Lord is your foundation, ( Luke 6:46-49) not the filthy devils kingdom, repent so when the storm comes , Christ will stand up for you, you won't be washed away into the stench of this world, which is death unto you, If you don't repent, when you cry out to God for help, and his ears are shut off to yours, and my cry's for help, you will no why. And we have, no one to blame but ourselves. We all allowed our nation to stray, away from the one and only true God, Jesus Christ, fools.

And then he always next, brings other nations into the unrepentant nations, to over throw it. ( Deuteronomy 28:45-55)He gives their lands that used to be, and lets other nations pillage all of the lands blessing and fruits of their labor.The worst it gets, he allows us to eat each others flesh, because they were so hungry.( Read it for yourself). We reap what we sow, all you whimpering, cowardly,weak minded, devil worshiping, worldly, so call Born Again Christians, set back and do nothing for thy Lord, woe unto you and me, judgment is at hand!
Civil War is at your doorstep. Wake up. The devil is marching forward, and straight ahead.  Is coming for you and me like a roaring lion. Get It?All because (we ), not I,won't stand up for righteousness. You know you all, if not most have been sliding (John 12:25-26) back into the devils kingdom. Desiring all of his fruits, of this world, which is fruitless, in Gods eyes, and you know this.

Christ says seek me first, ( Luke 12:31)and all of these things will be added unto you. Not give into the devils every whim, and then I will bless your home and land, woe unto you. When judgement, comes, and you are cast into prisons, and will worship this apostate government, and all of it's ilk, back slid-den supposed Christians, yea right. You will have only your worthless self to blame!!!!!!!!
Any nation divided ( Mark8:24) against it self will fall. We are the most dived that we have ever been. It's by design, dummies. The Lord has brought his righteous judgment against us. And the devil, is loving it. He is going to divide us( Luke 12:53) like never before, get it? Lets see, fat against skinny, rich against poor, ugly against beautiful, neighbor against neighbor, remember love thy neighbor, Hum, tall against short, black against white, vice a versa, white against, brown, vice a versa, race against race, ( Mark 3: 24-25 ) nation against nation, city against city, property owners against, agenda 21 well deserved.
Look one thing we don't want is civil war.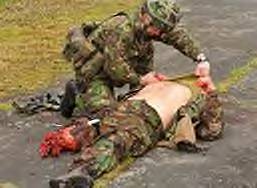 It is not going to be like Arab spring, Iraq, Iran or what ever. We have a lot of well trained ex military, hundreds of thousands, hunters, and just crazy old Americans that love their guns. It will not be favorable for either side, millions will die. If we just kick out all of the (scum), in the congress, presidency, and replace them with term limits. And put God fearing Jesus loving, people back in the Lord, might just slow down his coming judgment, for a while. This is our only, hope of salvation. ( John 8:12)What is running our nation, right now and for the last 50-100 years, has been, and is currently driving our nation right off the cliff, straight into hell, get it?
We have to pray, and ( Luke 24:47)preach for repentance. The Lord's children the called out ones, must repent,( Mark1:15) and get out of the world.(John 16:33)Where is your peace going to come from. Quit riding that fence and being Luke warm. The Lord is going to spew you out of his mouth, and come down so hard on this nation, it is going to destroy your faith, completely.( Luke 8:16-18) "We are to be the salt and light of the world, how bright is your candle for Christ burning. Is it on top of Mt. Everest, or buried in hells kingdom, were the demons and devils, are smothering your light, and your eternal life". Due to Gods righteous judgment, and long over due spanking of his unrepentant children. Just remind your self, what God allowed to happen to his chosen children at that time, are brothers and sisters the Jews. Remember we are just, gentiles. The Lord is so angry, we are in deep do, do. Whether you want to see it or not. Jesus is coming, sooner, rather then later. Like a thief in the night. Are you up watching, or sleeping in slumber, woe unto you!!!!
 May the one and only true GOD, up in heaven, because there is no other, have Mercy on yours, and my souls, and our nation as a whole.
Christ took on the biggest war ever, mankind's flesh. He has to battle, and carry the whole worlds sins everyday. Praise God, for his Son's sacrifice. We are going to have Civil War if things keep going the way they are going, I am afraid.
AMEN, and AMEN