WELCOME TO THE BLOGISSPHERE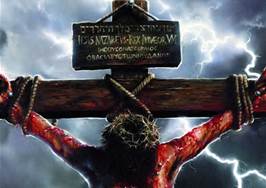 Look what Paul says
( 1 Corinthians 9:18 ) What is my reward then? Verily that, when I preach the gospel, I may make the gospel of Christ without charge, that I abuse not my power in the gospel.
So how could we charge for knowledge that the Lord gave us. We don't want to abuse our power of the Gospel either. We will only except advertising like it is explained at the bottom of the page.

This work is not about, the wife nor I, it's about GOD, and his SON JESUS CHRIST and our, Salvation, and his Love, Peace, Righteousness, Forgiveness, Mercy,(2 Peter 1: 3-8), Kindness, and Long Suffering. Just sharing his word, and truth. Praise to be unto GOD!
THE WIFE AND I, DON'T CARE ABOUT THE TIME, NOR THE HUNDREDS, AND HUNDREDS OF HOURS WE HAVE SPENT, STUDYING THE WORD OF GOD.IT'S NOT ABOUT THE MONEY. IT'S ALL HAY AND STUBBLE. WE ARE STORING UP, OUR TREASURES UP IN HEAVEN, GET IT.

GOD BLESS MY WIFE, FOR HER LOVE OF CHRIST, AND HER HELP THAT SHE GIVES ME IN THE BACKGROUND TO PUT THE WORD OF THE LORD UNTO THE WORLD.
REMEMBER CHRIST DIED ON THE CROSS FOR YOU AND I THERE IS ONLY ONE WAY  INTO HEAVEN , (JOHN14:6) REPENT, REPENT & REPENT.
JESUS CHRIST DID NOT  COME UNTO WORLD  TO JUDGE IT, BUT TO SAVE(John 3:16:17) IT. BUT WHEN YOU DIE THE FATHER WILL. THAT'S WHY YOU NEED CHRIST, TO PROTECT YOU FROM GODS FINAL JUDGEMENT OF MAN, AT THE GREAT WHITE THRONE! GET IT?
Christs mission is to save mankind from it's own destruction. Read about his love, below. Our job is to preach the gospel. (Luke 4:18)
I am not a religious person at all, nor have I ever been. Obviously I am not a Theologian. Christ calls me an Apostle. I am to Preach ( Ephesians 4:11) and, Teach I was ordained( Luke 4:18) by the Lord.My English, is fair to ehh, at best. I am a work in progress. I have been out of school fora long time, thank god. I never finished college, oh my. But the Love , and appreciation I have for the truth, is written down in front of you to the best  of my abilities, like it or not. It was from my heart.
I hate the word

religion

, it was concocted by the

Devil,

( John 8:23 ) to destroy the LORD'S relationship with human beings.
It has divided, mankind from it's inception. The only way to have a relationship with the one true GOD, is through his son JESUS CHRIST. JESUS clearly states in the bible

( Matthew 6:24),

you can't serve two masters, either you will love the one or hate the other. If you are not serving the Lord then you hate him, and worship the

Devil,

period.The wife and I have a personal relationship with our

( Ephesians 1:4-5 )

Father & His Son JESUS CHRIST. What say you? Are walking in light or darkness.

(John 8:12)
Salvation
(Mark 6:11)I pray you receive this word into your hearts, souls and minds.If you don't.

(Matthew 7:21) Not every one that saith unto me, Lord, Lord, shall enter into the kingdom of heaven; but he doeth the will of my Father which is in heaven.
( John 14:6.) (JESUS saith unto them) I am the way, the truth, and the life: no man cometh unto the Father, but by me. ( Which means, all of the other religions are false teachings, they will send you to hell.)
( John 3:16) For GOD so loved the world, that he gave his only begotten Son,( Meaning CHRIST) that whosoever believeth in him should not perish, but have everlasting life. ( So believe in him and be saved.)
( Acts 4:12 ) Neither is there salvation in any other: ( Look at what it says!) for there is none other name under heaven given among men, whereby we must be saved.
( John 3:3 ) JESUS answered and said unto him, Verily, verily , I say unto thee, Except a man be born again, he cannot see the kingdom of GOD. ( Means again there is only one GOD, not many or any other. ) ( Means born again through CHRIST)
( John 3:18) He that believeth on him ( JESUS ) is not condemned: but he that believeth not is condemned already,because he hath not believed in the name of the only begotten Son of God.
( Matthew 9:6 ) But that ye may know that the Son of man( JESUS ) hath power on earth to forgive sins,( then saith he to the sick of the palsy,) Arise, take up the bed, and go unto thine house. (Nobody else can forgive you of your sins only the begotten SON, CHRIST JESUS.)
(Matthew 10:32 ) Whosoever therefore shall confess me ( Meaning CHRIST )before men, him will I confess also before my FATHER which is heaven.
( I am confessing CHRIST before you and the world to see. )
( Matthew 11:25 ) At that time JESUS  answered and said, I thank thee, O Father, Lord of heaven and earth, because thou hast hid these things from the wise ( Meaning the world ) and prudent, and hast revealed them unto babes. ( Meaning his children, the called out ones.)
(Matthew 13:17 ) For verily I say unto you, That many prophets and righteous men have desired to see those things which ye see, ( BORN AGAIN ) and  have not seen them; and to hear those things which ye see, and have not seen them; and to hear those things which ye hear, and have not heard them.
( In other words the world is blind to GODS truth. )
(Matthew 18:3 ) And said, Verily I say unto you, Except ye be converted, ( BORN AGAIN) and become as little children, ye shall not enter into the kingdom of heaven.
( Matthew 22: 14 ) For many are called,( Which means that, many were called, but you choose the world instead instead of Jesus, that's why you were not chosen.) but few are chosen.
( Mark 14:62 ) And JESUS said, I am: and ye shall see the Son of man sitting on the right hand of power, and coming in the clouds of heaven. ( There is no other  under Heaven, only one JESUS )
( Mark 16:16 )  He that believeth and is baptized shall be saved; but he that believeth not shall be damned. ( So if you believeth any other than CHRIST, you will be cast into the lake of fire, because of your unbelief.)
(Luke 6:22 )  (For my brothers and sisters:) (Jesus says) Blessed are ye, when men shall hate you, and when they shall separate you from their company, and shall reproach you, and cast out your name as evil, for the Sons of man's sake. (CHRIST says this because he knew the persecution, that his word would bring unto his children, for standing against pagan religions.)
( Luke 7:23 ) (JESUS says)And blessed is he, whosoever shall not be offended in me. ( Can you tell that I am not offended, so be angry, hate me because I am blessed, should you feel the need.)
( Luke 8:10 )  And he said, Unto you ( BORN AGAIN ) it is given to know the mysteries of the kingdom of GOD: but to others in parables; that seeing they might not see, ( Being Blind to the truth ) and hearing they might not understand.
( John 6:65 ) (JESUS said) And he said,Therefore said I unto you, that no man can come unto me,( MEANING JESUS ) except it were given unto him of my Father.
This blog, is truly going to be inspired(Mark 1:15)  by the( Mark 1:2 ) FATHER, THE SON, & THE HOLY GHOST. (Mark 1:3) This is going to be, a true Bible based blog, for Brothers and Sisters,  and Back Slid-den Soles, who want to hear hear the true GOSPEL. ( Galatians 1:3 ) We welcome sinners that want to repent, and hear the truth. That want to be saved, (John12:47) to be BORN AGAIN, ( John 3:3 ) who want to spend an eternity with the FATHER and the SON. And want to know the Love of CHRIST.
If you don't repent, woe unto you, and I. This is  no joke. (Matthew13:49-50) So shall it be at the end of the world: the angels shall come forth, and sever the wicked  (If you don't belong to Christ) from among the just, ( Born Again )And shall cast them into the furnace of fire: there shall be wailing and gnashing of teeth.

GOD is going to judge it all ( Revelation 16:7 )at the end of your life, when you pass over, die. You don't pass go, you don't collect $200.00. There's no after life, no purgatory, you go straight to Hell. No 70 virgins, that's all a lie.( James 4:4 ) GOD, especially hates the false teaching of HIS WORD ,that is preached in today's, mega churches, ( Jude 1:4 ) small churches, ( Jude 1:15 ) websites.
And all of the nations and the rest of the worlds false teachings. ( 2 Corinthians 11: 3-4 ) If you can't stand to hear the truth about JESUS, ( Don't read this blog, it will prick your sole with conviction, praise be to the LORD ( Galatians 2:20 ) For all of you devil worshipers listed above, repent though shall be saved, please you will regret it for the rest of eternity if you don't! The LORD does not want one sole to perish.
Make a stand for JESUS, while the gates of heaven are still open. You don't want to be the last to board, and have your lamp oil( Matthew 25: 1:13) run dry. You will be lost for ever and cast into total darkness, separated from the love of GOD forever.
We are not here to apologize for GODS WORD, nor are we ashamed ( Luke 7:23 ) of it, if you don't like it tough (@#*#). I am not your everyday push over, mealy mouth, scared, afraid to speak, dummed down, politically correct Christian. Grateful for my Salvation. Sorry but I am what I am. The only reason I don't really speak my mind, is because of the Bible tells me have constraint. But sometimes I am just not able to, GOD will just have to deal with me!
It makes me sick to my stomach, that more of my brothers and sisters in CHRIST don't stand(Matthew5:10) up for  the LORD. Your Salvation, was bought and paid for by his (blood) . I am lover of CHRIST, and will defend to the end of my life.( Matthew10:32-33) If I do die because of my beliefs, it was my time. I was ready to be with the LORD, the day I came to CHRIST, since 1998! ( Revelation 5:10 ) We are here to Preach the true Gospel to the BODY OF CHRIST, and unto the world.( Matthew 13:37 )
See ( JOHN 14:6). I am the way, the truth, and the life, no man cometh unto the Father, but by me, meaning CHRIST. ( 1 Corinthians 15:50 ) Now  this I say, brethren, that flesh and blood cannot inherit the kingdom of God; neither doth corruption inherit in corruption. In simple terms, if you do not have CHRIST, ( Matthew 9:6 ) on your side when you die, you will stand before GOD, at the ( GREAT WHITE THRONE ) for your final judgment , not a place you want to be.
By the time you realize the truth, that has been told to you, and what you have heard preached to you, so many times before, it will be to late. You will look at CHRIST(1 Timothy 2:5-6 ) with, a bewildered look, and in tears in your eyes, some of you will be cursing at him, others with disbelief. And CHRIST, will look at you and say that he does( Luke 13:27 ) not know you, ( Matthew 7 :23) and you will be held accountable to GOD for every law, that you sinned against, that is in the Bible, all 613 commandments. Because Jesus came to set mankind free of all of the 613 laws. Which means, that when you stand before God, you will Judged on your works based on all of the laws. That's why you need a Savior, to save you from eternal judgement.
You want your name to be written in the Book Of Life, ( Revelation 13:8, &17:8) were CHRIST has washed away your (sins), with his blood ( Revelation 1:5). Where your (sins) are as far from the East as to the West, were GOD no longer sees yours( Matthew 1:21 ) and my (sins), because of CHRISTS sacrifice. GOD said that if you commit (1) sin you have broke all of them. By the way the devil,( 1 Corinthians 10:21 ) has also been keeping track of your indiscretions, and your sins against GOD, he will be arguing his case before GOD, against you. ( Revelation 20:12 )
That's why you need a SAVIOR( Hebrews 1:8 ),to defend you before GODS judgment, so your soul won't be cast into the lake of fire, where you will go if you are not CHRIST SON.( Matthew 13:50) Someone who, and the only one who can take, on your sins ( Act 3:19 ) with his (blood sacrifice) , who died on the Cross.He shed his blood for you and me. You need to ask JESUS ( 1Peter 1:3 ) for his forgiveness, and believe that you are a sinner, and repent. And believe in him, that he died on the Cross for you, and you will be saved, and become a child of GOD.
It is not a thought process, you must believe with all of your heart and your soul and mind, and truly believe that what you are asking for is true, so JESUS will come into your heart, and you will be BORN AGAIN.( Ephesians 2:8 ) If you don't believe, See what can happen. ( Matthew 13:4-9). You want to be the last seed.)There is absolutely positively only one way into HEAVEN, not through our works,( Galatians 2:16 ) there is not many ways, or any other way.
The others that say there is, are LIARS, they are deceived, by the devil, the god little " g" of this fallen world, and by all of the other lying pagan religions. They don't want you to hear the truth, because they wouldn't be able to live in their 10,000-90,000 s/f homes,drive around in their limousines, go out on their yachts.(Mark 10:20-25)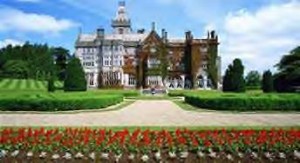 Are you willing to sell your home, and / or Yacht to be with the Lord?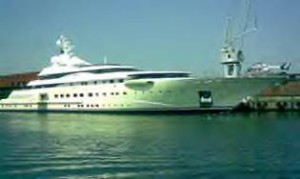 They want you, to continue to worship them like gods, little "g" the devil, because if they spoke the truth to their house of perdition, which means death, their so called churches would be empty. Because most people believe that they aren't bad, and don't deserve to go unto hell.
We all deserve

Hell,

especially me!
And as human beings, nobody likes to be convicted of their sins, trust me, I know what it feels like, GOD will not except sin in our lives, that's why he sent CHRIST, to save us from our own self destruction. There is only one GOD who will judge human beings, at their death, like it or not. He created us, that's why he and only HE, has the right. I only speak the truth as to what the WORD says. GODS SON, JESUS CHRIST is the only way to SALVATION, ( John 14:6 ) into the LORDS arms.
I did not write the BIBLE, it is what it says it is, and that's the GOSPEL truth. It was inspired by the HOLY GHOST. ( Revelation 1:6) Godly men( 2 Corinthians 2 :14 ) did write the Book,  but to say withhuman beings(Titus 3:16 ) puny, lying , filthy, rotten vile brains, MY WORDS, wrote such a book that the brightest minds in the world, has no idea unto what the Bible means,( Matthew 13:11 ) because they are blinded (2 Corinthians 4:4 ) by their sins, and their unbelief,so they are not able to see the truth, GODS word. That all humans minds put together could not hold a thought of GODS wisdom, for one second.
GODS word, read ( 1 Romans 29:32) Being filled with all unrighteousness, fornication, wickedness, covetousness, maliciousness, full of envy, murder, debate, deceit, malignity; whisperers, Back biters haters of God, despiteful, proud, boasters, inventors of evil things, disobedient to parents. Without understanding, covenantbreakers, without natural affection, implacable, unmerciful: Who knowing the judgments of GOD, that they which commit such things, are worthy of death, in other words, will be cast into hell. not only do the same, but have pleasure in them that do them. Yeah, right you tell me again that man has the brain power, to write this book is a joke.
My thoughts, No human being is smart enough, nor could they possibly have the courage, or the intellect to write such a hard hitting book about our own sins, give me a break, if you don't like what it has to say, then stay on the side of the devil, he will welcome you with open arms. And so will his wicked demons, devils, and spirits, torturing you for eternity.
Also I know some of the photos I have put in the blog, were very strong and to the point. In no way am I trying to glorify, the Lord's enemy, at all. I hate to the use the name Lucifer.It literally makes me ill, physically to speak of him. I hate to speak about anything to do with him and his fallen angles. But I must.I have so much disdain,  and  hatred for the son of a bitch, the devil with every fiber in my D.N.A, for what he has done unto the world, and the wife and mine Health,  our Finances. Our Families, and our Friends , our Brothers and Sisters in Christ and what is to come.
I am trying to convey a point, that Hell is real and this is what awaits unrepentant sinners. The photos I posted. I have a feeling they can't match up to what awaits humans when they die, and what they will deal with for an eternity. I hope it scared you straight. And you repent. God does not want one sole to perish. Every time I look at these photos, it makes me cry unto the Lord, to keep me close, and don't ever let go. I don't want to be there.
Jesus talks a lot about Demons, Devils and Spirits. They are there for a reason. I did not put the words into the Bible. This is what humans are battling with everyday, whether you want to believe it or not. Somebody has to stand up for Christ and speak the truth to as what awaits, every living breathing human on the face on this earth when, they take their last breath.
   If I have offended anybody because of my course language, forgive me. But I am tired. The wife and I,have had a long journey with the LORD through the Valley of  Shadow of Death,( Psalms 23:4) we are to fear no evil. My skin is like leather.I can be abrasive sometimes.
I could give a rats butt, if you hate me,I fully expect it. (Mark13:13) Truth sometimes, needs to hammered down into the soul, to really wake someone up!  It's because of the hatred from the world towards my FATHER ans his SON, as to why  my skin is as tough as leather. It has to be, to be able to survive in such an anti Jesus World that we live in today, unfortunately. Our new birth dates are, mine August 9th, 1998, the wife's is October 16, 1999.These are the dates, we came to belong to JESUS.Praise to be GOD.Before the foundation of the world was conceived, we belonged to JESUS.

Before you read any of the postings,  should you still feel the desire, you will understand more about what we are trying to convey unto the world, if you read our testimony first!theblogissphere.com/category/our-testimony/.
Also regarding the photos, I used. I got them using Bing search engine, typed in free photos, for the specific  page I was typing up. Should anyone that, be the original designers and / or owners of the photos, and / or artwork. And do not want them to be used on this blog, I will remove them immediately. J

u

st email me

, address below.Forgive me, I needed them for the lord's work. Their are thousands of more free photos. just email me. Thank you, for your all of your individual talents, pretty freaky though. Makes me ill to look at them. Worked well for my purposes.
TERMS AND CONDITIONS
If it be the will of GOD, that advertisers would like to participate, on the Blog, I will receive that blessing from the LORD. Business is business, they expect to get something back, from their advertising on the blog, as to you buying their products. They are paying  to be on this site, no different than your local newspapers,  advertising on the yellow pages or whatever. If it is not meant to be so be it, nothing will change, I will do as I am expected, and love to do, preach the Gospel truth, for free get it?
 We welcome advertisers. We hope they decide to advertise on the Blogissphere. Should they desire to advertise on the Blogissphere, it will have to be geared towards what Christians would like to buy. It has to be something  that is not offensive to the word of GOD, I will not compromise, period!
Thank you for visiting the Blogissphere. Come back to visit anytime. Please tell your Family, Friends, and the lost, who have questions about their Salvation, to come and study the word of the Lord.Where the truth will set you free.
Also bare with me. I do not have an editor, no whiz kid helping me. I am learning to design, and build the HTML, and the website, with a lot of prayers. It's a learning process for me. So hang tough.
I have thought more about comments. I am not going to have a spot for them. It will just distract, from the message I am trying to convey. Whether you gave me accolades, or hate my guts. It will take away from the message that, you are reading right now.If you want to email us privately, beet good or bad, go for it. Also the link below, It will lock you out of the sight, if you enter something in it.
Jesus Christ hung on the cross, for yours and my sins.Where a sword was thrust into his side,his blood was shed. Then it ran down his side, down his legs, off of his feet into the world, to purge the fallen world of mankind's sin! The free gift of Salvation, for us.
Copyright © 2014 The Blogissphere.